New exhibit features artist Robin Dluzen
New exhibit features artist Robin Dluzen

Harper College News Bureau

January 30, 2017

January 30, 2017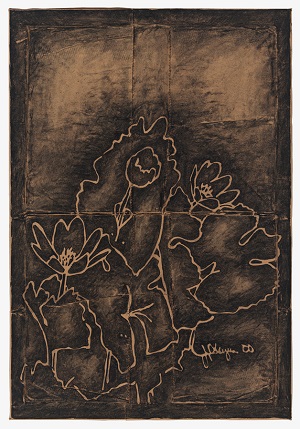 Harper College's latest art exhibit features the work of Robin Dluzen, an active curator and critic whose work has been exhibited throughout Chicago and the Midwest.
"Robin Dluzen: Wreath of Roses" will run through Thursday, February 23, in Harper's Art Exhibition Space, Building C, Room C200, on the College's main campus, 1200 W. Algonquin Road in Palatine.
Utilizing a range of ephemeral, industrial and recycled materials, Dluzen creates drawing-based and sculptural works that address both personal and universal concepts of "home." The artist's images and objects exist in a space where nature and industry come together.
Dluzen said her practice focuses on the work history of her family and how it relates to the landscape of southeast Michigan, where she grew up. Lately, Dluzen said the narratives in her pieces have begun to shift from more generalized, universal stories and imagery to very personal ones, directly tied to the work of her parents.
On Wednesday, February 8, a slide lecture will take place at 11:15 a.m. in the Painting Studio (Room C201) followed by a reception for the artist at 12:15 p.m. in the Exhibition Space.
The exhibit is free and open to the community from 9 a.m. to 4 p.m. Monday through Thursday.
For more information about the artist and exhibit, visit http://robindluzen.tumblr.com or call the art department at 847.925.6568.
Media contact:Kim Pohl, Media Relations Manager, 847.925.6159