Cups for a Cause fundraiser to benefit WINGS
Cups for a Cause fundraiser to benefit WINGS

Harper College News Bureau

February 7, 2017

February 7, 2017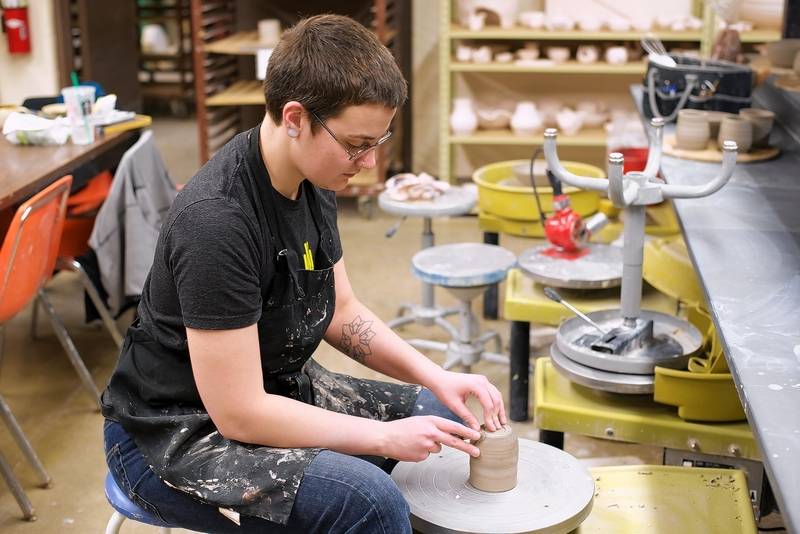 The Harper College Clay Guild will sell handmade cups to support the WINGS Program (Women in Need Growing Stronger), a nonprofit organization that provides housing, integrated services, education and advocacy to help end domestic violence.
The sale will take place 8 a.m. to 6 p.m. Tuesday, February 14, in the Avanté Center Concourse (Building X), on the College's main campus, 1200 W. Algonquin Road in Palatine.
All proceeds will be donated to WINGS. Donations are also accepted.
Cups for a Cause will feature the work of more than a dozen ceramic artists. All cups are handmade and one-of-a-kind, ranging from classic to contemporary. All proceeds from the sale will be donated to WINGS. Donations are also accepted.
The Clay Guild, made up of ceramics professionals and students in the ceramics arts, was chosen because of its direct impact on families, proven financial performance and personal connection to the community.
Contact Janice Kostelny at jkosteln@harpercollege.edu or 847.925.6242 with questions about the Clay Guild sale. To learn more about WINGS, visit wingsprogram.com.