Pulitzer Prize winner to visit for One Book, One Harper lecture
Pulitzer Prize winner to visit for One Book, One Harper lecture

Harper College News Bureau

February 27, 2017

February 27, 2017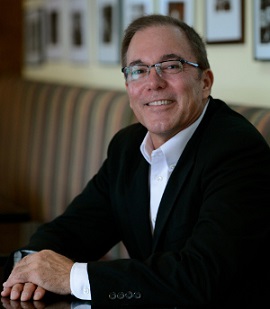 Pulitzer Prize-winning author and journalist Carlos Harrison will visit Harper College on March 15 for a talk about the contributions and sacrifices made by a Mexican-American community in Silvis, Ill., during World War II and the Korean Conflict.
A tiny stretch of dirt barely a block-and-a-half long in the western Illinois railroad town was home to 22 Mexican-American families that sent 57 young men to serve. Eight did not return, and that impoverished stretch of road in Silvis became known as Hero Street.
In "Ghosts of Hero Street," Harrison writes about the men's bravery and willingness to serve their country despite the hostility and discrimination they faced in their daily lives.
In addition to sharing the Pulitzer Prize with his colleagues at the Miami Herald, Harrison is the author of more than a dozen books, screenplays and two award-winning documentaries.
The lecture will take place from 3 to 4:30 p.m. Wednesday, March 15, at Harper College, Building D, Room D195, on the College's main campus, 1200 W. Algonquin Road in Palatine.
Media contact:Kim Pohl, Media Relations Manager, 847.925.6159