New art exhibit features photography, video
New art exhibit features photography, video

Harper College News Bureau

March 15, 2017

March 15, 2017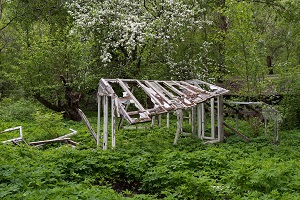 Harper College's latest art exhibit features the work of lens-based artist Shreepad Joglekar, an assistant professor of photography at Kansas State University.
Joglekar's exhibit, "Terra Vichitra," is a combination of Latin and Sanskrit meaning "Strange Land." It runs through Thursday, April 6, at Harper College's Art Exhibition Space (Building C, Room C200) on the College's main campus, 1200 W. Algonquin Road in Palatine.
Using photographic images and video, Joglekar explores strange, natural and man-made spaces. His work has been shown around the world, from his native India to China, Egypt, Germany, Canada, Cuba, Poland and the United Kingdom.
Harper's gallery is free and open to the community. Regular hours are 9 a.m. to 4 p.m. Monday through Thursday.
Learn more about Joglekar at aabhaa.com. For more information about other Harper exhibits, studying the art and the College's extensive art collection, visit harpercollege.edu/arts or call 847.925.6568.
Media contact:Kim Pohl, Media Relations Manager, 847.925.6159