College and Career Expo to feature dozens of activities, draw 1,000 visitors
College and Career Expo to feature dozens of activities, draw 1,000 visitors

Harper College News Bureau

April 11, 2017

April 11, 2017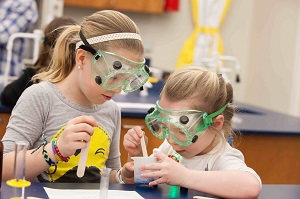 Dabble in engineering by building a bridge of gummy bears and toothpicks. Make slime using the principles of chemistry. Put on your astronomer's hat by building a special viewer for the total solar eclipse this summer. Or give graphic arts a try and create your own print palette cookie.
These and dozens of other fun, educational and interactive demonstrations and activities will be available at the seventh annual College and Career Expo, put on by Harper College to inspire area students and their parents to prepare earlier for higher education.
The free event takes place from 9 a.m. to 1 p.m. Saturday, April 22, at Harper College's Avanté Center for Science, Health Careers and Emerging Technologies (Buildings X, Y and Z). Convenient parking is located in Lot 3.
"We want kids to explore a wide variety of career options that are available to them and see the role education plays in preparing for those careers," Community Relations Manager Amie Granger said. "They'll have a lot of fun along the way and become inspired while they're learning."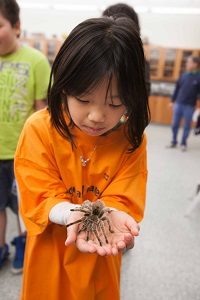 More than 1,000 people are expected to attend the College and Career Expo, which is geared toward students in grades four through eight, along with their parents and families.
Learn about 21st century careers; participate in hands-on activities and demonstrations; meet Harper faculty who teach in the sciences, health careers, liberal arts and other fields; meet industry professionals; and tour campus.
Fields such as fashion, public safety, fire science, manufacturing, world languages and fine arts also will be represented.
Refreshments will be served.
For more information or to make a reservation, visit harpercollege.edu and search "expo" or contact Amie Granger at agranger@harpercollege.edu or 847.925.6741.
Media contact:Kim Pohl, Media Relations Manager, 847.925.6159