Promise Scholarship offers hope for family who will soon have three daughters in college
Promise Scholarship offers hope for family who will soon have three daughters in college

Harper College News Bureau

February 20, 2018

February 20, 2018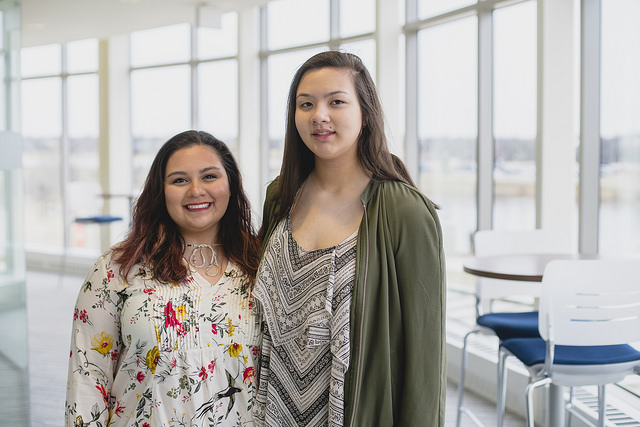 Harper College Student Trustee Niki Safakas knows first-hand the financial burden that a scholarship can alleviate. As a recipient of the Foundation's Thomas E. Irwin Scholarship, she's been able to shift her focus from her job to classwork, music and leadership development.

She's hopeful the Promise Scholarship Program will offer similar relief in the future to her parents, who will soon have three daughters in college at the same time. Niki, who plans to transfer to Loyola University this fall to prepare for a career as a chemistry teacher, recently shared the impact that earning free tuition could have on her family:

As a first-generation college student, both my parents and I were unsure about how college worked or how much debt would be accumulated because of it. Besides saving money, I still wanted to be with my family for a bit longer, as family is very important to me. I did not feel quite ready to leave them just yet, and Harper provided a nice transition for me to start my college education while giving me the chance to mature close to home.

Being here has given me so many opportunities that I would not have had at university. I have small classes with great student peers and teachers who know me and care about my education. I have also had many leadership opportunities at Harper through the Student Government Association and as Student Trustee. I will take this valuable knowledge with me as I begin my career in education. My dream to become a future educator has truly been solidified here at Harper College.

When I first heard that I had received the Thomas E. Irwin Scholarship, it changed my life as a student. On paper, my family seems well-off but we live paycheck to paycheck, so I am not eligible for financial aid. We were worried about how we'd cover the cost of Harper, but this scholarship helped alleviate some of that burden. I was able to resign from my stressful job working retail 20-plus hours a week. Now, I work eight hours a week at Harper's admissions office and can focus more on balancing academics, extracurricular activities and giving back to the college.

My youngest sister, Christina, is in the first cohort of Promise Scholars. Having three kids in college all at the same time will not only be a burden on each of us individually, but on our parents as well. The Promise Scholarship provides hope and relief for my parents, who I know are eternally grateful. It's an opportunity my family could have never dreamed of.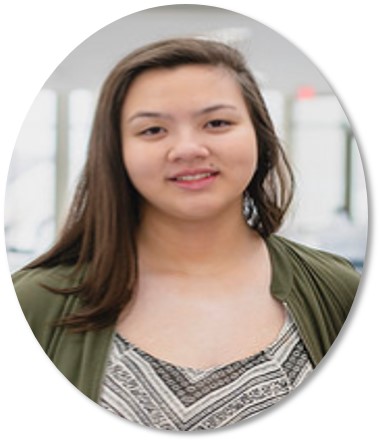 "I signed up for the Promise Scholarship so I won't have to worry about my debt when I'm done and the hassle of applying to a bunch of competitive scholarships that probably won't cover my entire tuition. I want to be a veterinary technician because I want to help animals, and for what I am going into, the Promise Scholarship will pay for a lot of the education I will need." - Christina Safakas, Schaumburg High School junior