New 2018 student trustee hopes to engage students
New 2018 student trustee hopes to engage students

Harper College News Bureau

May 17, 2018

May 17, 2018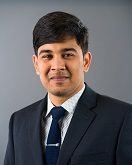 For new Harper College Student Trustee Lavleen Mal, government and service are a family tradition.
"My family really worked to help solve people's issues and problems, and now I want to do the same," said Mal, who moved to Palatine from India in 2016.
The 20-year-old was elected by his peers to serve a one-year term as Student Trustee. Mal, who has an advisory vote, was sworn into his new position at the May board meeting.
Mal has made great strides since arriving at Harper in fall 2016. He started as an English as a Second Language student, but quickly progressed to degree credit courses. He's currently studying psychology and criminal justice.
He's been president of Harper's International Students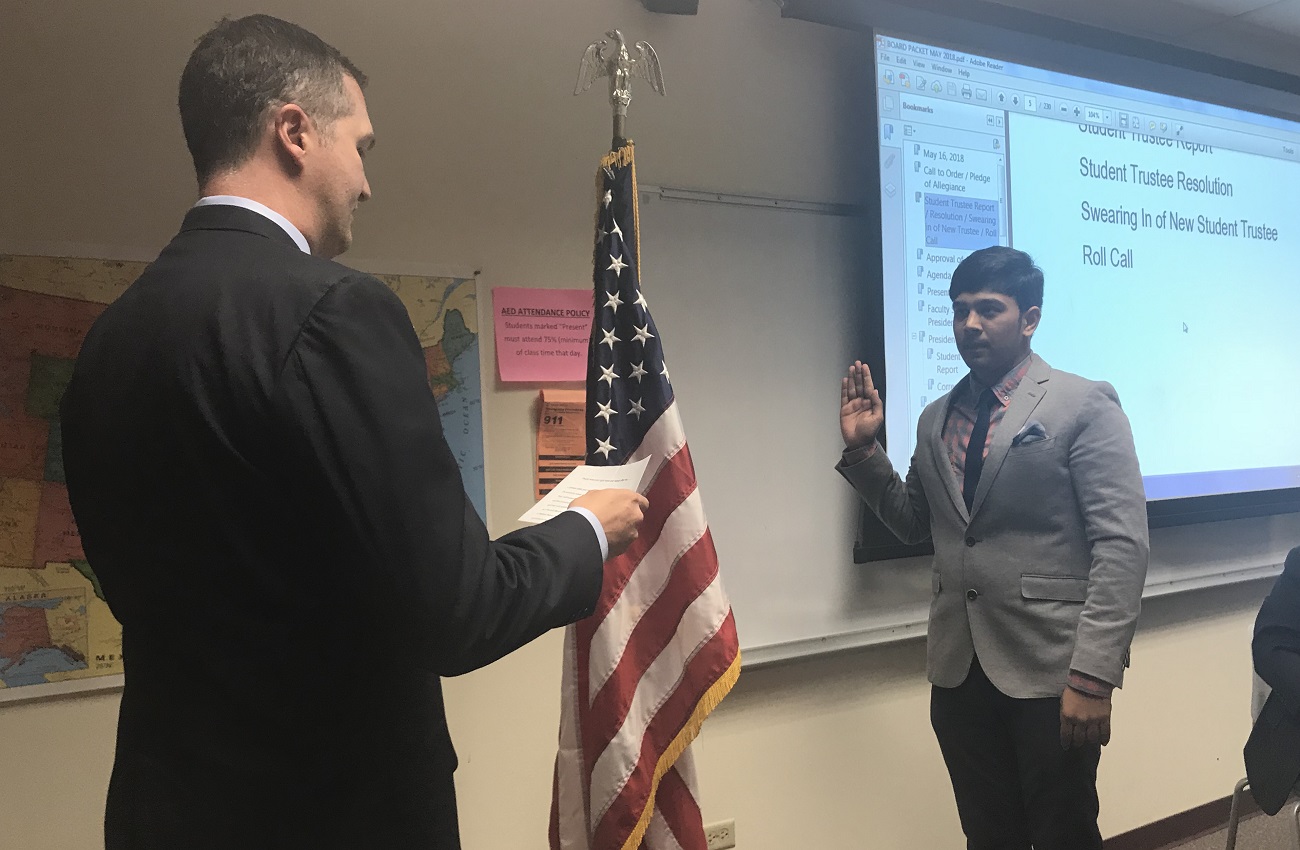 Club, student ambassador for Harper's successful Higher Learning Commission reaccreditation effort and a non-voting senator in the Student Government Association. In India, Mal was school prefect/head boy of his high school.
As student trustee, Mal said he will work to shine a light on the vast resources available to Harper students. One goal of his is to plan a networking event in hopes of increasing student engagement.
"It sounds kind of silly, but there's a line in the movie 'Spider-Man' that says, 'With great power comes great responsibility.' That's how I feel about this position. I hope to do a good job representing my fellow students and make sure their voices are heard," Mal said.