Harper College honors Distinguished Alumni
Harper College honors Distinguished Alumni

Harper College News Bureau

November 6, 2018

November 6, 2018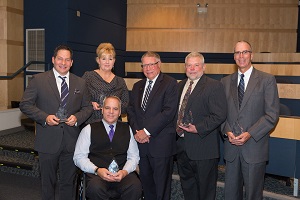 Harper College recently held its 2018 Distinguished Alumni Awards, an annual honor saluting former students for outstanding career and community achievements.
Since the awards were first handed out in 2008, 63 recipients representing a variety of educational journeys and professional paths have been honored. Distinguished Alumni include mayors, a fire chief, a National Geographic-honored geo-archaeologist, a former NFL player, an Emmy-nominated screenwriter, entrepreneurs and accomplished health care workers.
"The evening proved to be a special moment for our Distinguished Alumni and their friends and families," said Shannon Hynes, Director of Alumni and Affinity Groups. "Each honoree has made a significant positive impact on the community, and their stories were truly inspirational."
The new Distinguished Alumni will return to campus to be a guest speaker or participate in an activity designed to engage students. This year's honorees include: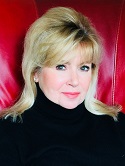 Victoria "Vicki" Atkinson, Dean, Student Development, Harper College
As Dean of Student Development at Harper College, Vicki Atkinson develops and designs programming – including customized orientation and advising for at-risk and special populations – and empowers her staff to create an inclusive, impactful environment for students. Her work is an extension of the warm welcome she first encountered as a Harper student in the early 1980s. Her philanthropic work includes the Clearbrook Association for Disabled Persons, Special Olympics and the HOPE Giving Circle. After graduating from Harper, Atkinson earned a bachelor's degree in psychology, master's in counseling from Roosevelt University and a doctorate in education from Northern Illinois University.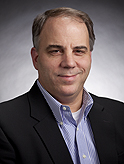 James "Jim" Gallo, CEO, Specialty Finishing Group
Jim Gallo was a Northern Illinois University student in 1980 when he was hit by a drunk driver and lost the use of his legs. To be close to home, he turned to Harper, which proved to be a stepping stone to his career. After earning an accounting degree from the University of Illinois, Gallo worked for what would become PricewaterhouseCoopers, led post-press finishing company Specialty Finishing Group, managed his corporate renewal consultancy Gallo Associates and got a master's in journalism from Northwestern University. He also helped his wheelchair basketball team become the Chicago Wheelchair Bulls and with others established a junior wheelchair basketball league and Kids Day, an event that introduced kids with disabilities to their favorite athletes. Gallo served on Harper's Board of Trustees from 2011-2017, shares his story to local high schools and is a mentor for a business incubator program for teens.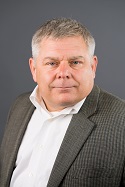 Donald Grant, Major, U.S. Army, Retired
As a 20-year veteran of the U.S. Army, Donald Grant served multiple combat deployments and developed training plans focused on soldier safety and quantifiable results, earning him two Bronze Star medals for service in Iraq and an Army Commendation Medal for service in Uganda. During his 25 years in healthcare, he was compliance officer and director of strategy and implementation at Alexian Brothers Medical Center, director of managed care at U.S. Oncology and senior financial analyst at UnitedHealth Group. Grant graduated from Harper in 1989 and went on to earn a bachelor's degree in German from Northern Illinois University, an MBA from Lake Forest Graduate School of Management and a Master of Jurisprudence in health law from Loyola University.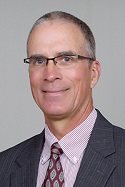 John O'Halloran, Volunteer and ComEd Manager, Retired
John O'Halloran enjoyed a 24-year career at electric utility company ComEd, where he variably served as account manager, external affairs manager and open access implementation team member until 2014. He earned an associate degree from Harper in 1978 and later a bachelor's degree in business and marketing from Western Michigan University. He got into "ultramarathons" – or races longer than 26.2 miles – and helped develop personalized training plans for hundreds of clients. O'Halloran also served on several Harper alumni and planning committees and was a regular volunteer for the community nonprofit Golden Corridor Makerspace.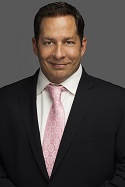 Jordan Sadoff, CEO, Restore Hair
Jordan Sadoff is cofounder and president of Restore Hair, a hair restoration business that has been turning heads in Chicago for its billboard ads featuring former Chicago Bears linebacker Brian Urlacher. Since attending Harper (1996-1997) alongside his twin brother and business partner Jacob, Sadoff has gone on to earn a marketing degree from Northern Illinois University, helm the toy-and-plush distributor JJ Bean and cofound the consumer gold and silver-purchasing company GoldMax – which at its height had 225 retail locations and brought in $300 million in revenue. Sadoff and his brother were finalists for Ernst and Young's 2018 Entrepreneur of the Year Award.
For more information about Harper's Distinguished Alumni program and to read full biographies, visit harpercollege.edu/alumni.