Dr. Ender named to Pritzker's Educational Success Committee
Dr. Ender named to Pritzker's Educational Success Committee

Harper College News Bureau

November 27, 2018

November 27, 2018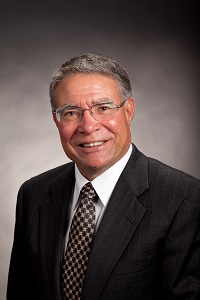 Dr. Kenneth Ender, President of Harper College, will serve on Gov.-elect J.B. Pritzker's Educational Success Committee to help advise and guide the incoming administration.
The Educational Success Committee is one of several working groups of the transition made up of subject-matter experts. Other committees include Budget and Innovation; Serving Illinois' Heroes; Healthy Children and Families; Equality, Equity, and Opportunity; Growing Our Agricultural Economy; and Powering Illinois' Future.
The 35-member Educational Success Committee will be chaired by state Sen. Andy Manar, state Rep. Emanuel "Chris" Welch, Chicago Public Schools CEO Dr. Janice Jackson, and Illinois Education Association President Kathi Griffin.
Pritzker made the announcement Tuesday at Genevieve Melody STEM Elementary School in the West Garfield Park neighborhood of Chicago.
Other institutions of higher education represented on the committee include the University of Illinois System, University of Illinois at Chicago, University of Chicago, Illinois State University, City Colleges of Chicago and Lewis and Clark Community College.
"Every child in this state deserves a quality education – regardless of the color of their skin, the zip code they come from, or the income of their parents," Pritzker said. "The transition's Educational Success Committee will confront the challenges students, parents, and teachers face head on and with fierce urgency. If we want to put Springfield back on the side of working families, we must give every student the opportunities they deserve."