Ignite your child's excitement for learning at College and Career Expo
Ignite your child's excitement for learning at College and Career Expo

Harper College News Bureau

April 15, 2019

April 15, 2019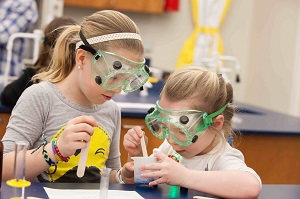 The community is invited to explore 21st century careers and areas of study at the College and Career Expo at Harper College, a popular event aimed at igniting an excitement for learning and higher education.
The ninth annual expo, which is free and open to the public, takes place from 9 a.m. to 1 p.m. Saturday, April 27.
More than 50 interactive activities will be located throughout the Avanté Center (Buildings X, Y and Z) and the Career and Technical Education Center (Building H) on Harper College's main campus, 1200 W. Algonquin Road, Palatine.
"Kids and their families always have a lot of fun exploring different fields from engineering and graphic design to law enforcement and nursing," Community Relations Manager Amie Granger said. "They get to see the role higher education plays in preparing for those careers."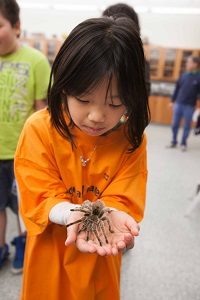 Participants can design their own poster, sketch a 3-D architectural design, view the skies through solar telescopes, get a glimpse into world languages, discover DNA and more. There will also be opportunities to see Harper's NASA competition rover and tour Harper's simulation hospital, surgical technology suite, crime lab and manufacturing lab, as well as the new MakerSpace and Entrepreneur Center.
While activities are geared toward fourth- through eighth-graders, siblings and entire families are welcome to attend. Convenient parking is located in lot 3. More than 1,000 people are expected.
Refreshments will be served while supplies last.