Harper opens 42nd annual Small Works exhibit
Harper opens 42nd annual Small Works exhibit

Harper College News Bureau

August 29, 2019

August 29, 2019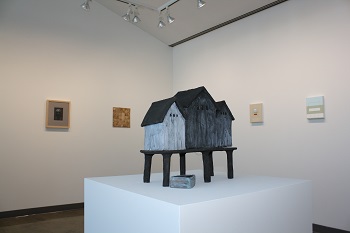 Harper College is shining a spotlight on the small-scale work of artists across the country at its 42nd Annual Small Works National Juried Art Exhibition.
The exhibition runs through Thursday, September 26, in Harper's Art Exhibition Space, Building C, Room C200, on the college's main campus, 1200 W. Algonquin Road in Palatine.
"The show is one of the longest-running juried exhibitions in the Midwest," said art Professor Jason Peot. "For its longevity and consistency, Harper's exhibition is fairly significant in that regard. It's become a staple for artists who regularly submit their work to juried shows."
Work represents a range of media including drawings, paintings, prints and sculpture. Each work of art will be 24 inches and 45 pounds or less in its largest dimension.
Patrons can view work and read statements from 16 selected artists. This year's Small Works exhibition received entries from just over 150 artists.
"The community gets a little sampling of what's happening all around the country," Peot said. "The show is nicely different that way every year. We always have a really good mix of artists."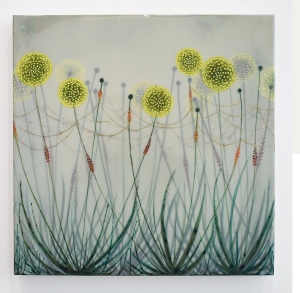 This year's exhibit will be juried by Kendra Paitz, director and chief curator of the University Galleries at Illinois State University. She was recently awarded a grant from the Andy Warhol Foundation for the Visual Arts to continue her work on various exhibitions.
The exhibition is free and open to the community. Hours are 9 a.m. to 4 p.m. Monday through Thursday.
For more information, visit harpercollege.edu or contact the Art Department at 847.925.6568.