19th annual Latino Summit draws more than 500 students
19th annual Latino Summit draws more than 500 students

Harper College News Bureau

November 22, 2019

November 22, 2019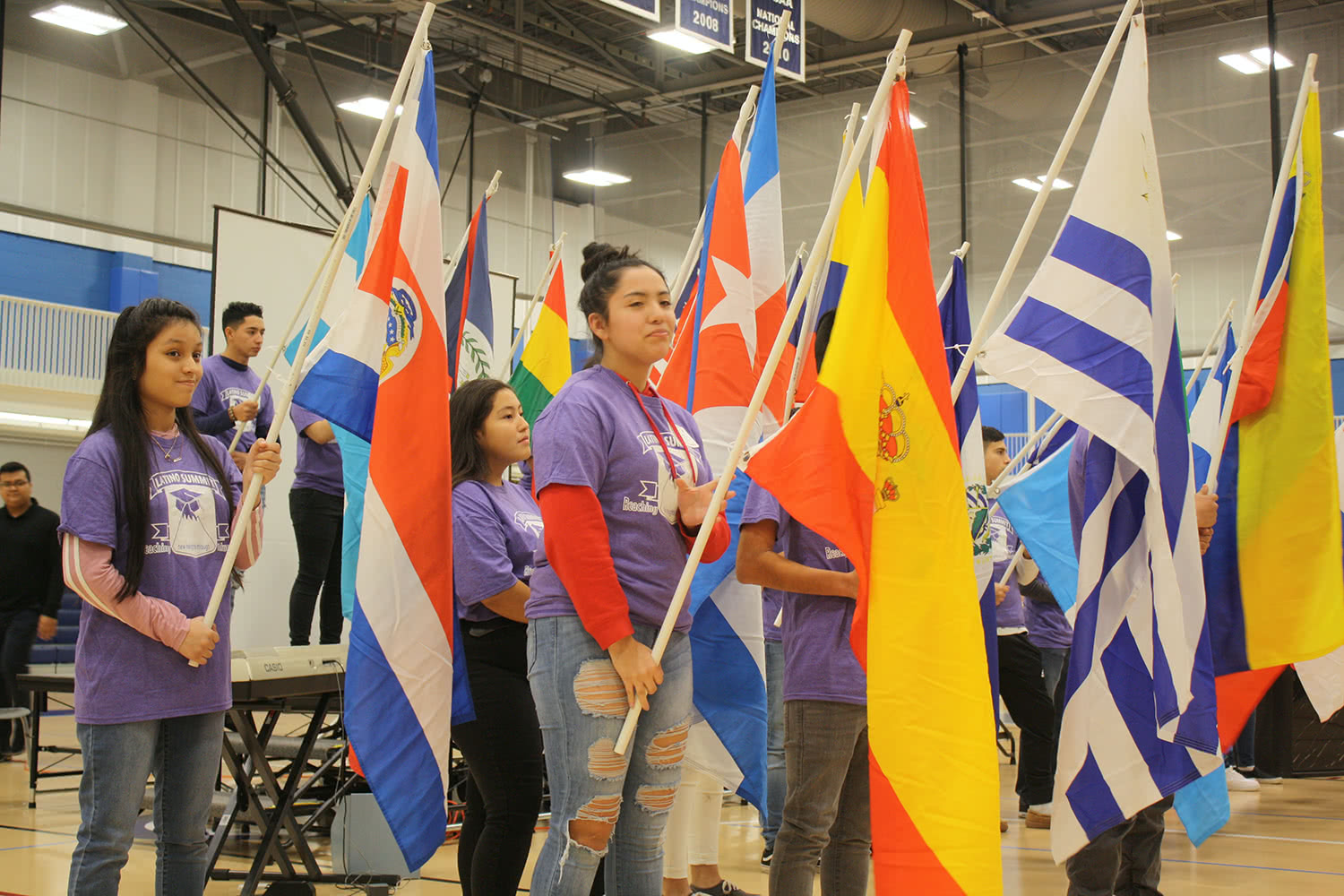 For nearly two decades, the Latino Summit's purpose has remained consistent: Bring together freshmen and sophomore Latino/Hispanic high school students to encourage and motivate them to not only achieve academically in school, but also pursue higher education.
More than 500 students from 17 area high schools embraced that message on Friday during the 19th annual Latino Summit at Harper College.
Dozens of Latinx professionals, college students and college representatives also took part in the inspirational and informative program, helping students to think about plans after high school. They discussed the challenges that many students face and shared how they overcame obstacles to achieve success.
Dr. Claudia Rueda-Alvarez, this year's keynote speaker and the assistant principal for student services at Maine West High School, stressed the importance of constantly looking to the future, networking and perseverance in the face of poverty when working toward academic and professional triumphs.
"You can be very hardworking and make it anywhere you want in the world," she said. "And then perhaps one day one of you will be here talking to 500 students. But maybe you will be talking to a city, or the state or, why not, the nation."
Harper College President Avis Proctor reflected on her youth in the U.S. Virgin Islands, where she was surrounded by Spanish-speaking peers and family members. Dr. Proctor also spoke about the variety of Latinx-oriented programs and events the college regularly hosts and Harper's Promise Program, which provides students in Districts 211, 214 and 220 an opportunity to earn up to two years of tuition at Harper.
In addition, the event featured a flag ceremony and folk dance performance, as well as a presentation awarding scholarships to 19 college-bound high school seniors who previously attended the Latino Summit.