Harper College swears in new chief of police
Harper College swears in new chief of police

Harper College News Bureau

January 13, 2021

January 13, 2021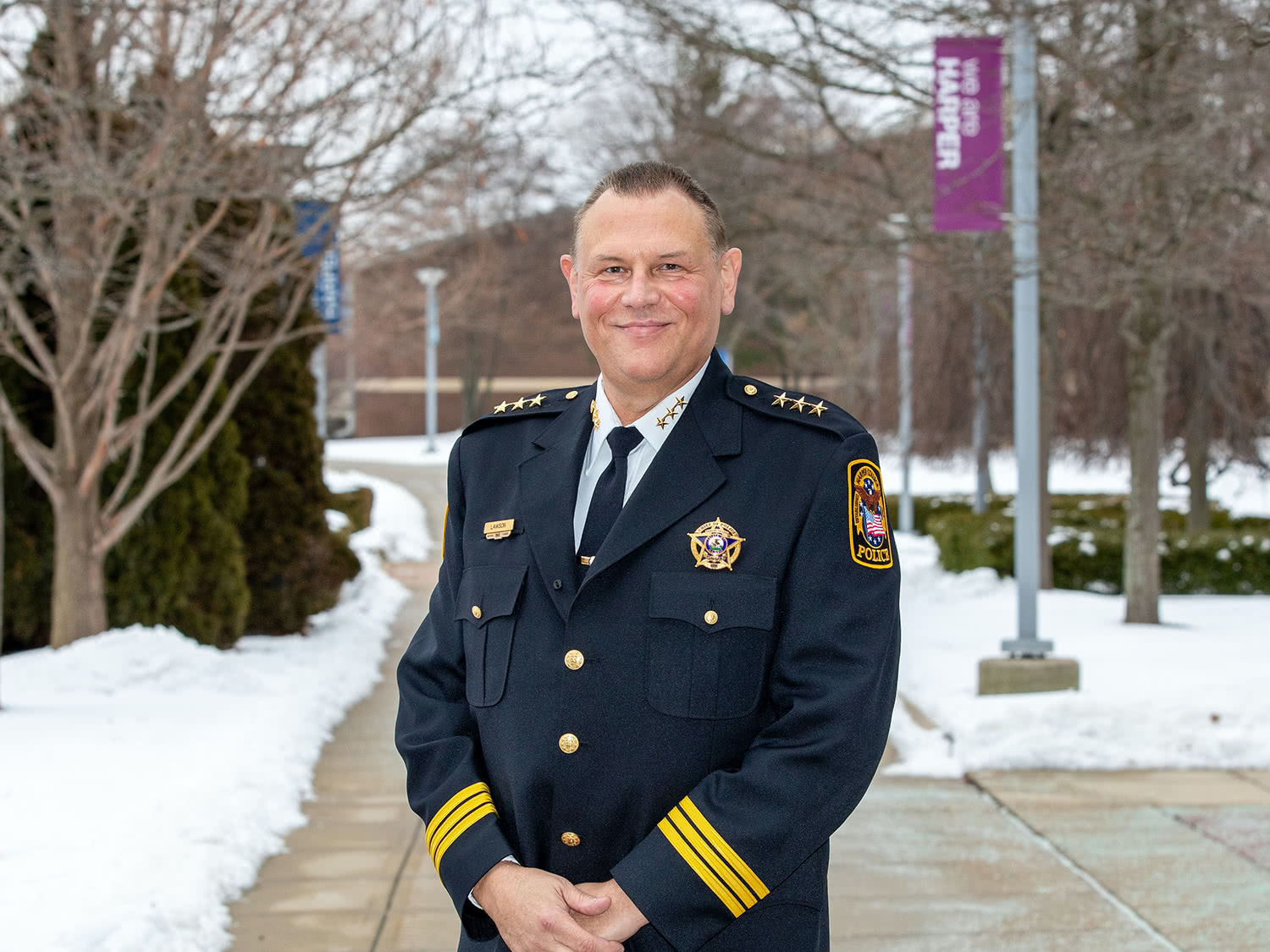 A 37-year law enforcement veteran and proud Harper College graduate will lead the ranks of the college's police department.
John Lawson was officially sworn in as police chief of the Harper College Police Department on January 11 during a small, socially distanced ceremony with family and close colleagues from throughout his career. Lawson's oldest son, Robert, pinned the police badge on his father.
"On my watch, we are going to keep our high level of service and try to find ways to improve on it whenever we can," said Lawson, who added that his team will uphold the core values of the college and the values of the police department. "Let it be known: I am a strong proponent of integrity and accountability."
For the past five years, Lawson served as sergeant of police and accreditation manager at the College of Lake County. During his tenure he also held part-time positions as administration police officer for the village of East Dundee and police officer and accreditation manager for the village of Bannockburn. Previously, Lawson spent nearly 30 years with the village of Roselle's police department, becoming sergeant of police and shift watch commander.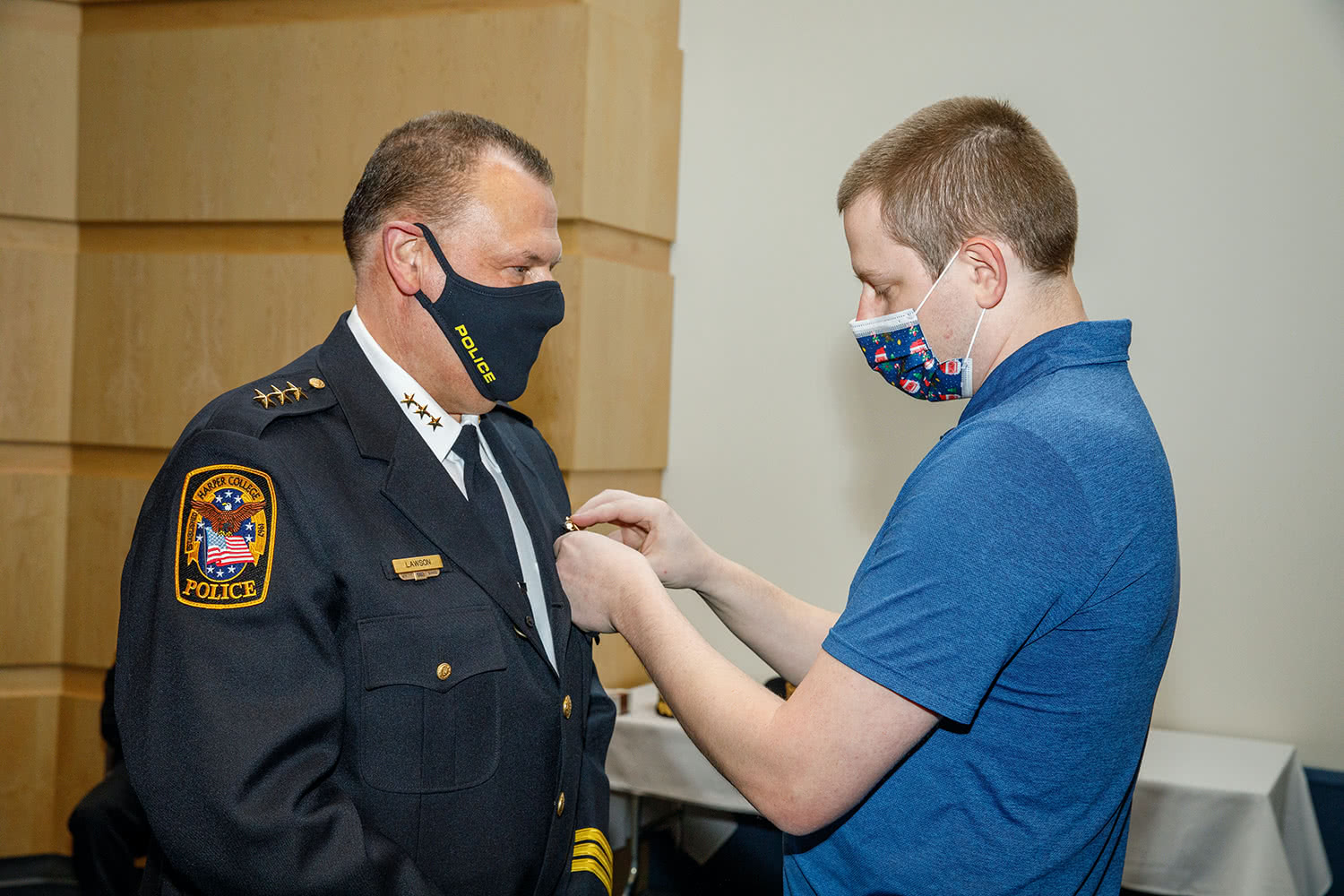 Lawson earned an associate degree from Harper and his bachelor's and master's degrees from Lewis University in Romeoville – all in criminal and social justice. He is also a graduate of Northwestern University's School of Police Staff and Command. The Illinois State Crime Commission named him Illinois Police Officer of the Year in 1997.
"These are certainly challenging times in which we live, but I strongly believe in our core values as an institution," said Dr. Avis Proctor, president of Harper College. "Those are respect, integrity, collaboration and excellence. Those values coupled with leadership with conviction and accountability will certainly help us advance our mission here at Harper in service to our community. I look forward to the leadership our new chief will provide."
Lawson wasted no time getting to work. In just his second day, Lawson signed an agreement adopting the Ten Shared Principles, which the Illinois Association of Chiefs of Police and the Illinois NAACP State Conference designed to bridge the gap of mistrust between police and communities of color. According to their 2018 announcement, the agreement between an NAACP state conference and a statewide law enforcement agency was the first of its kind in our nation's history. It identifies the common ground between local law enforcement and communities of color in their commitment to and passion for defending civil rights and keeping communities safe.
Lawson said he looks forward to seeking input from each member of the police department and to working with students, employees and community members to making Harper a safe and secure place to work and learn.