Upcoming production of Shakespeare in Love to feature furry cast member
Upcoming production of Shakespeare in Love to feature furry cast member

Harper College News Bureau

March 2, 2020

March 2, 2020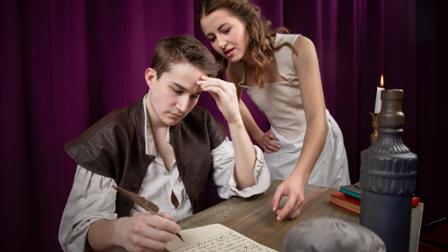 The Harper Ensemble Theatre Company will present "Shakespeare in Love," a thrilling comedy about English poet and playwright William Shakespeare at the start of his career and a theater adaptation of an Oscar-winning film.
The show will run Friday, March 13, through Sunday, March 15, at the Performing Arts Center on the college's main campus.
The plot of the play follows a young Will Shakespeare struggling to make a profit off his theatrical endeavors before meeting the beautiful Viola de Lesseps, a wealthy landowner's daughter with dreams of becoming an actress. Viola and Will quickly fall in love despite Viola promising her hand to another man in marriage. The pair's budding romance becomes the basis for Shakespeare's most recognized works, "Romeo and Juliet."
"We've been doing a lot of heavy and serious performances," said Kevin Long, associate professor and director of the play. "I wanted to put on something that was light without being devoid of meaning."
When he isn't teaching at Harper, Long is a folio technique instructor at the Chicago Shakespeare Theatre. He saw this year's spring play as an opportunity for his students to practice reading the cues and stage prompts Shakespeare included in his original manuscripts, which were first published in 1623.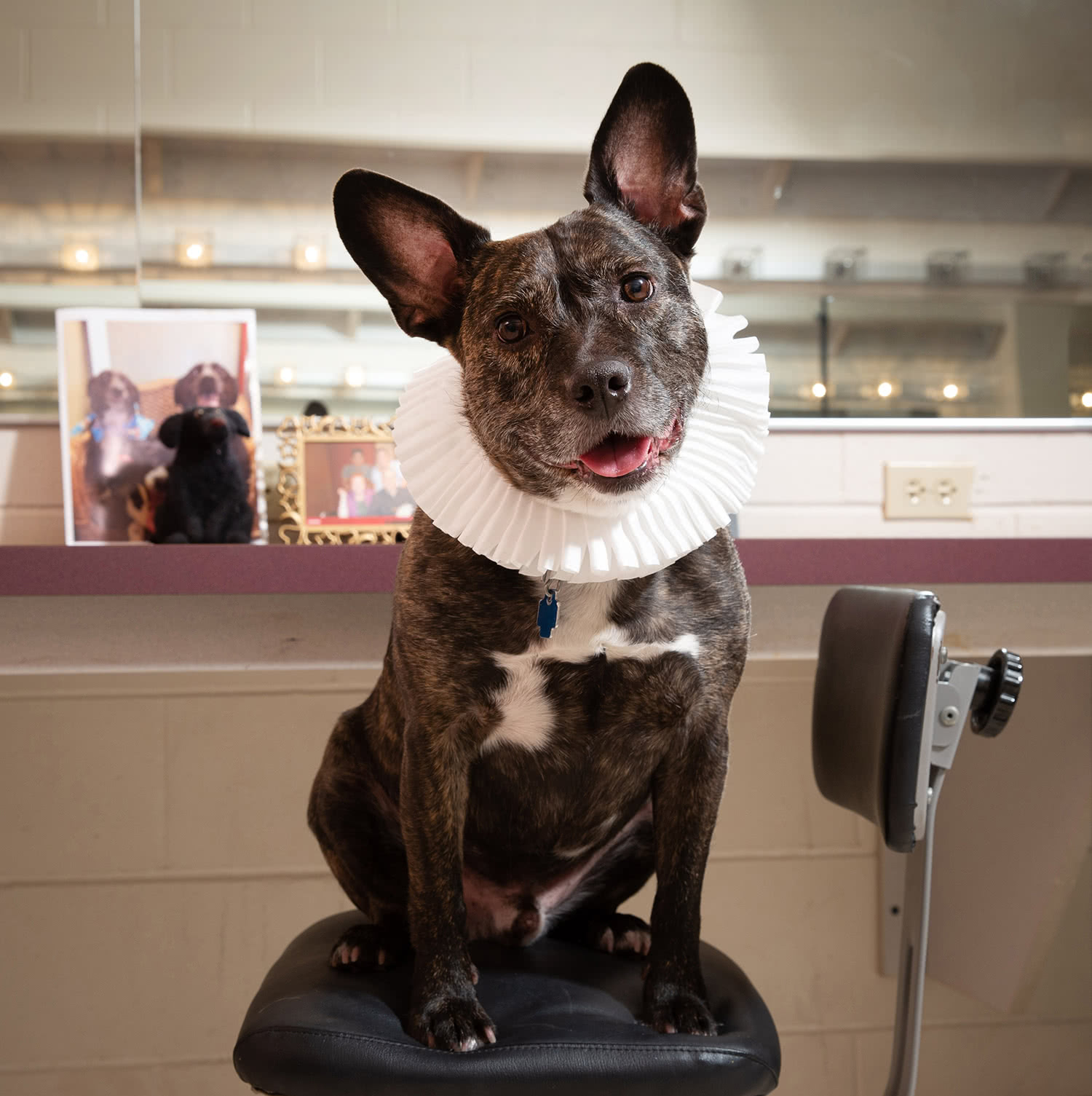 The show's cast and crew feature several outstanding Harper employees, students and alumni, as well as a notably furry cast member.
"Shakespeare in Love" traditionally features a dog named Spot, the mascot of Lord Chamberlain's Men, Shakespeare's performing company. The role of Spot will be played by the Ferguson family's pet, Radar (watch this video for a fun look into the casting process). Emma Ferguson, a Harper student and the assistant stage manager, as well as her father, Tim, also contributed to the development of the show.
The roles of Viola de Lesseps and Will Shakespeare will be played by Harper students Jamie McCalister of Hoffman Estates and Matthew Crutchfield of Inverness. An astonishing 17 students are featured within this 25-role play.
Performances take place at 8 p.m. Friday and Saturday and at 2 p.m. Sunday.
Ticketholders are also invited to join director Kevin Long and dramaturg Mary T. Christel for coffee before the Sunday shows between 1 and 1:45 p.m. The two performing arts professionals co-authored "Bring on the Bard" and will be available to answer any questions about the play and Shakespeare's works as a whole.
General admission tickets are $20, and there are discounts for seniors and Harper students, faculty and staff. Visit the Harper College Box Office or call 847.925.6100.