HOPE Giving Circle awards $10,000 scholarships during virtual celebration
HOPE Giving Circle awards $10,000 scholarships during virtual celebration

Harper College News Bureau

August 20, 2020

August 20, 2020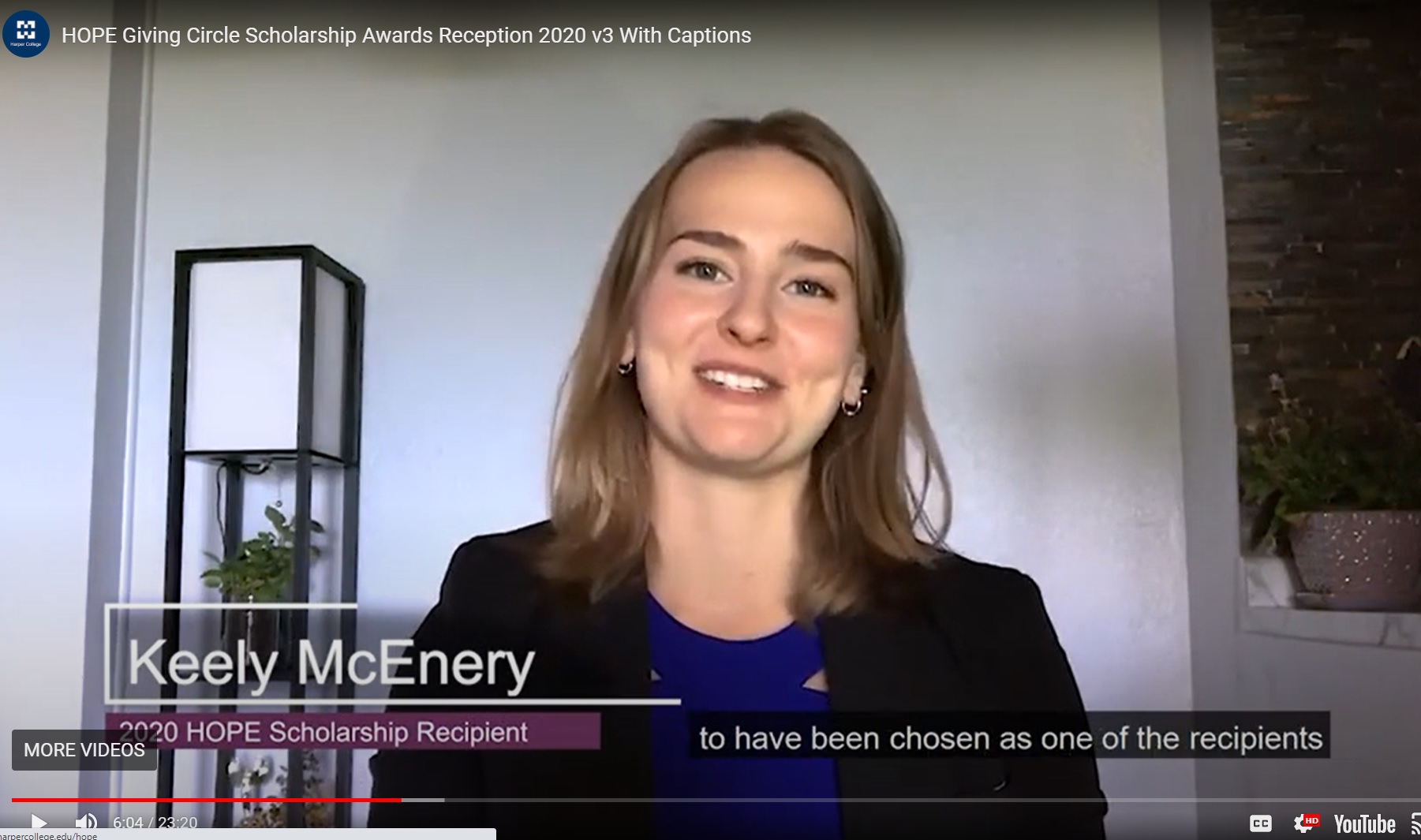 The pandemic has not slowed the progress of the Harper College Educational Foundation's HOPE Giving Circle, which recently awarded $10,000 scholarships to four impressive students during the group's first virtual celebration.
Now in its fifth year, the HOPE Giving Circle has awarded 14 scholarships totaling $140,000 in support of women's educational and professional goals.
"Think of how far HOPE has come, from 28 donors raising $20,000 in 2016 to $172,000 from over 70 donors in support of future female leaders," said Georgeanna Mehr, chair of the HOPE Giving Circle Executive Committee.
Introducing this year's recipients were alumni of the scholarship including Arianna Mormino, studying biology at Loyola University; Sabrina Martinez, studying accountancy at DePaul University; Alex Alexandrov, studying nursing at Purdue Northwest University; and Rachel Kereszturi, studying actuarial science at the University of Illinois.
Selected from a competitive pool of about 50 applicants, this year's recipients are: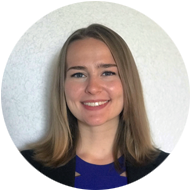 Keely McEnery
Keely McEnery is an aspiring entrepreneur who plans on earning both an Associate of Arts and an Associate of Science degree from Harper before transferring to business school at Arizona State University. The Promise Scholar and Distinguished Trustee Scholar maintains a 3.93 GPA and is a member of the Phi Theta Kappa honors society. Keely is also on Harper's speech team, has helped judge high school speech competitions and volunteers at Community Threads, which supports homeless women and children. She said she hopes to influence how the business world works and its impact on the environment. "I want to create a business where I can help pave new trails into bringing more environmental awareness into the business world. I could lead by example and help teach other businesses to do the same, having a positive effect on the future of our environment and our planet."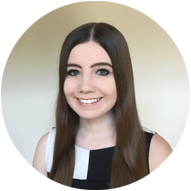 Amanda Mirczuk
Amanda Mirczuk, an honors program student who maintains a 3.85 GPA at Harper, is studying biochemistry. She gravitated toward the field after internships at Motorola Solutions and Cisco Systems. The Palatine High School graduate has been an active volunteer at Northwest Community Healthcare and Harper Experience Day. She's a member of the Chemistry Club, Biology Club, Women in Science and Engineering and the Phi Theta Kappa honors society. Amanda is also a notetaker for Access and Disability Services. Amanda sees herself pursuing a career in healthcare, pharmaceutical, biomedicine or biotechnology industries. She said, "I have always hoped that my future career would be fiercely challenging, help make a difference in the world, be applicable in real life scenarios, and shape me into a better person every single day."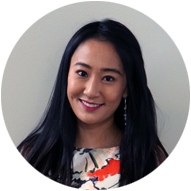 Jessica Shi
Jessica Shi is entering her second year in Harper's nursing program. An adult student who previously worked in finance and importing/exporting, Jessica found her calling in the medical field after her grandfather was diagnosed with Alzheimer's disease. She realized she wanted to provide care and bring comfort to others. Today, the aspiring nurse anesthetist is a member of the Harper College Student Nurses Association and works as a peer tutor in the Nursing Lab. She has also volunteered to help with vision and hearing screenings for young children and provide physical checkups to local residents through the National Kidney Foundation. "I have a clear, set plan for my future education and career. With the help of this scholarship, it will take so much financial burden off my shoulders and I will be able to focus better on school and start giving back when I graduate."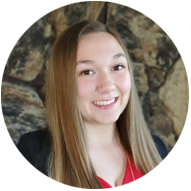 Nicole Weber
Nicole Weber is an aspiring aerospace engineer who has overcome tremendous obstacles. After leaving high school due to mental health challenges, Nicole entered Harper's high school equivalency program and is now pursuing her Associate of Engineering Science degree. A first-generation college student who works two jobs to help support herself, Nicole is a member of Women in Science and Engineering and the Phi Theta Kappa honors society. She also tutors adults in the high school equivalency program and was selected for a prestigious physics internship at NIU. Nicole plans to transfer to the Illinois Institute of Technology and hopes to one day work at NASA. Nicole told donors, "After all the hardships I've overcome, this scholarship is a reminder of my strength and perseverance and for that I cannot thank you, the HOPE Giving Circle, enough."
Scholarships are awarded to female students entering their second year at Harper who are planning to transfer to a four-year institution to complete a bachelor's degree. In addition to the scholarship, the HOPE Giving Circle provides mentoring, professional development and leadership opportunities. For more information, visit harpercollege.edu/foundation.