Harper Talks podcast highlights Harper alumni and their stories
Harper Talks podcast highlights Harper alumni and their stories

Harper College News Bureau

November 10, 2020

November 10, 2020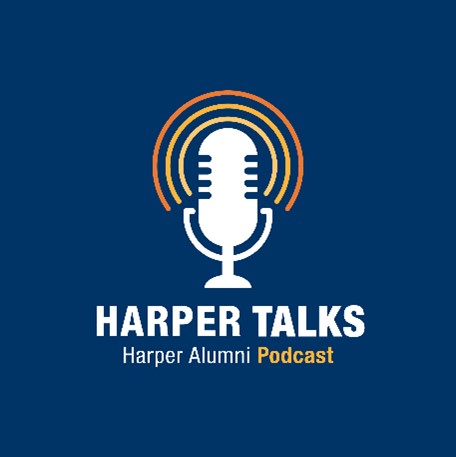 Harper College alum and 2020 Outstanding Recent Alumnus honoree Scott Lietzow didn't know where his path would take him, but one very important stop along the way was Harper College.
Lietzow tells his story of being a Marine, then enrolling at Harper, working in politics and now at Allstate in a conversation with Assistant Professor of Communication Arts Brian Shelton for the inaugural episode of the new podcast series, Harper Talks: The Harper Alumni Podcast.
The monthly podcast invites Harper alumni for a conversation and to share their stories, experiences and life journeys with host Shelton. The episodes focus on how key factors such as education, career successes and failures, and human connection have impacted each alum along the way.
"We hope that the podcast will be inspiring to current students, an interesting and educational listen for our alumni and provide a window to the student and alumni experience for the wider community," said Shannon Hynes, director, alumni relations which is a co-producing Harper Talks with WHCM 88.3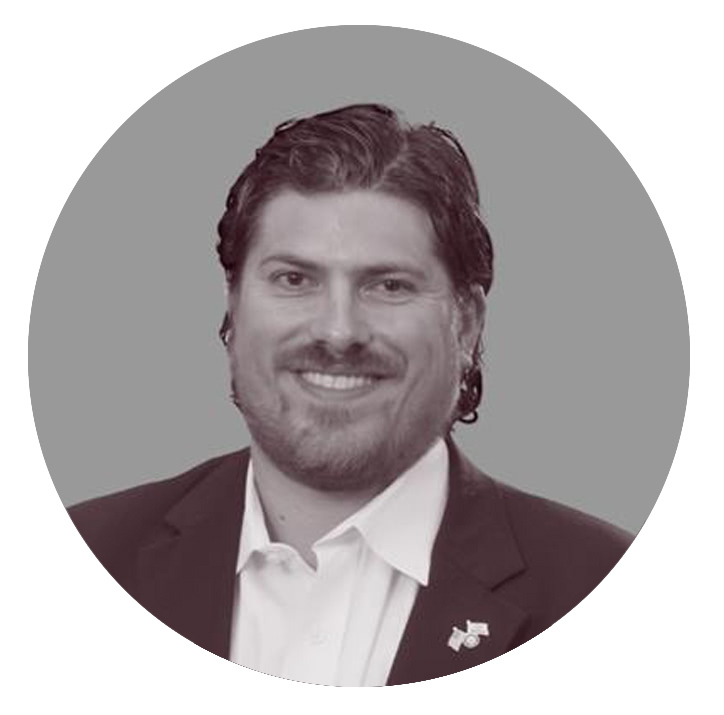 Harper Student Radio.
Radio students, under the supervision of faculty advisor and podcast host Shelton, will have a hand in producing and editing monthly episodes.
"This provides a great opportunity for our students to work on not only the production end of the program but experiences of working with the multiple podcast aggregators and distribution systems," Shelton said. "This really goes beyond what is done in the classroom and brings it to the real world."
In the inaugural episode Lietzow (pictured right) shares how he believes his willingness get involved at Harper helped him find his way forward.
"At Harper, there is so much more than just going to class," Lietzow tells Shelton, "and I think that students that are not getting involved are missing out on a whole different type of learning experience."
Listen and subscribe to Harper Talks: The Harper Alumni Podcast on all podcast platforms including Apple and Spotify, and the Harper Alumni website, http://harpercollege.edu/alumni.