Harper College Police Department joins NIPAS to enhance community safety
Harper College Police Department joins NIPAS to enhance community safety

Harper College News Bureau

July 5, 2021

July 5, 2021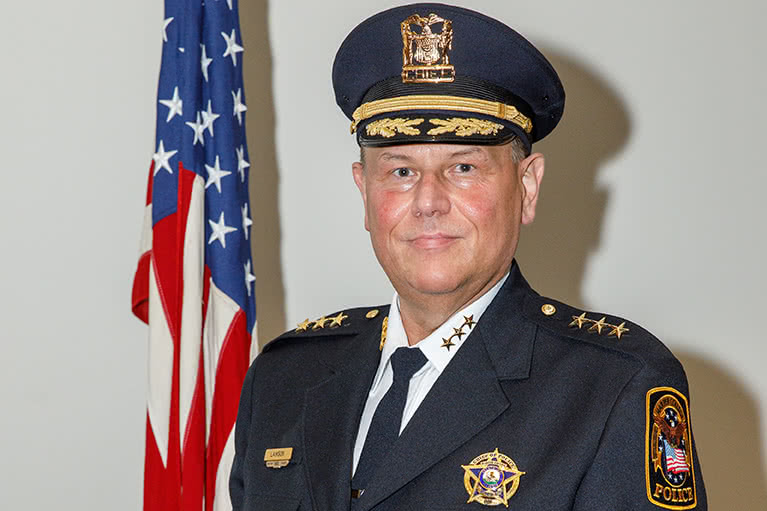 The Harper College Police Department has joined the Northern Illinois Police Alarm System Mobile Field Force. The multi-jurisdictional task force, which began in 1994, includes trained members of more than 100 area police agencies who form a coordinated, rapid response to major civil disturbances, public demonstrations and other events involving large or disorderly crowds that require a skillful response by police agencies. NIPAS also provides traffic control for visiting dignitaries.
Harper's police department is only the second community college police force to join NIPAS, which is almost completely composed of municipal police departments, according to Harper Chief of Police John Lawson. By entering into this partnership, Harper's police department will have access to equipment and additional officers in an emergency. The additional resources can also be deployed to assist with crowd control for large, peaceful demonstrations – a means to keep everyone safe, Lawson said.
"Our police officers are experienced and well-trained," Lawson said. "However, in a critical incident, most local police agencies need assistance, including personnel and equipment."
As part of the agreement, Harper's police department will provide one officer to the NIPAS Mobile Field Force team. The partnership covers the college's Palatine campus, as well as the Harper Professional Center in Schaumburg and the Learning and Career Center in Prospect Heights.
Lawson said he recommended this partnership to the Board of Trustees after he conducted a staffing study in March and recognized the opportunity to collaborate with local and statewide agencies. The board unanimously approved the proposal in June.
It won't be the last partnership between Harper police and area law enforcement agencies, according to Lawson, who began his tenure as chief in January. He said he would like to continue to foster opportunities for collaboration between Harper police and local, county and state police agencies.
"Our officers will be more involved with our law enforcement partners to better serve our students, faculty, staff and community members," Lawson said. "We're enhancing the safety and security of our community."