Harper dedicates Pepper Family Foundation Academic Support Center
Harper dedicates Pepper Family Foundation Academic Support Center

Harper College News Bureau

November 30, 2021

November 30, 2021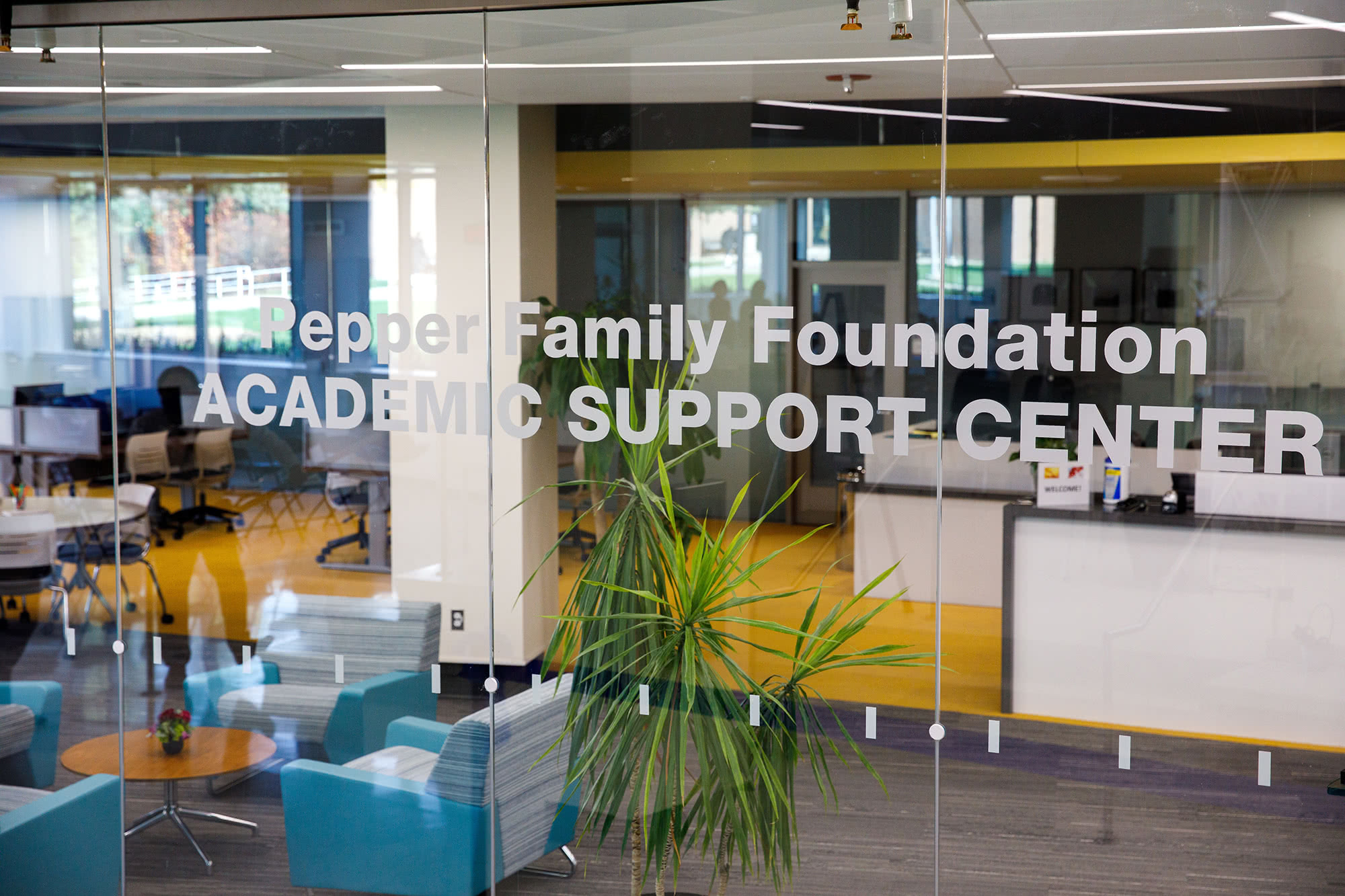 A focal point of Harper College's campus for students to study and gather will now be known as the Pepper Family Foundation Academic Support Center.
Harper held a ceremony on November 19 to formally dedicate the space in recognition of the Pepper family of Barrington for their contributions to the Promise Scholarship Program exceeding $400,000.
"The Peppers have been instrumental in supporting, championing, and funding the Promise Scholarship Program and foundation – and college-sponsored programs," said Dr. Avis Proctor, president of Harper College.
Richard Pepper, who passed away earlier this year, and his wife Roxelyn have been dedicated supporters of Harper. Members of the family have also been active in serving on various fundraising and scholarship committees: Scot Pepper is a member of the Harper College Educational Foundation's board of directors, while Lynda Bollman has been a supporter of the HOPE Giving Circle since its inception.
"We couldn't be more excited and proud to have our name on this building," said Scot Pepper, who spoke on behalf of several relatives in attendance. "Supporting Harper is a passion in our family."
The Academic Support Center, located on the first floor of the David K. Hill Family Library, actually contains seven centers: the Tutoring Center, Writing Center, Success Services, Anatomy Room, Developmental Math Center, Supplemental Instruction and Community Tutoring Center.
Ellen Fisher, manager of the Academic Support Center, said the centers collectively provide support in more than 100 different subjects. Both online and in-person services are offered. 18,000 student contacts were made during the 2019-20 academic year alone.
She said the space is integral to student success, pointing to data from Harper's Institutional Research department.
"Again and again, we see that students who work with tutors succeed and persist at higher rates," she said.
In his remarks, Scott Pepper also pointed out a special connection between his family and the library: Pepper Construction served as construction manager for the building, which opened in 2018.