Harper Radio wins four national awards
Harper Radio wins four national awards

Harper College News Bureau

March 9, 2022

March 9, 2022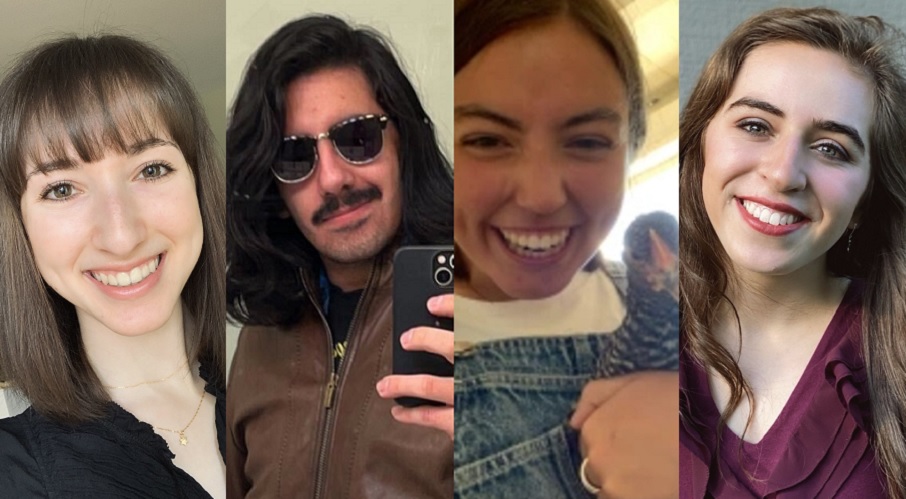 Harper Radio has been cleaning up this awards season.
Harper College's student-run radio station took home a pair of first-place awards at the Intercollegiate Broadcasting System's 2022 Media Awards.
Student Ashley Rosenthal, Harper Radio's general manager, was honored in the Best Promotional Event category for her WHCM t-shirt promotion.
Erik Bonilla-Sanchez, Harper Radio's former general manager, won the prestigious Len Mallioux Management Award in the Best Radio Station Manager – College category.
Those wins were preceded by a couple of wins for WHCM at the Broadcast Education Association's 2022 Festival of Media Arts Awards.
Student Mary Renner, Harper Radio's former general manager, won for her "Harper Radio – Get Involved" video.
Student Koryn Koch won for her audio entry, "Hidden Harper." BEA awarded Harper Radio two of the three first-place awards in the two-year college category.
"It is very exciting for our students' work to be recognized by these prestigious organizations," said Brian Shelton, Harper Radio's faculty advisor. "It is especially important to recognize that our people are competing with community college students from across the country. Harper Radio is thrilled to be coming out on top."
In addition to Harper Radio's four first-place winners, the awards ceremonies honored others at WHCM. The BEA 2022 Festival of Media Arts Awards awarded Erik Bonilla-Sanchez third place for his audio entry, It's a Wonderful Life. IBS 2022 Media Awards finalists included student Keith Maurice Harris, Best On-Air Personality, The Keith Maurice Show, as well as student Nina Stoner and WHCM veteran Chris Smith, Best Talk Program and Best Podcast, Streaming Verse.
Harper College's student-run radio station broadcasts as WHCM at 88.3 FM across northern Chicagoland and streams worldwide at harperradio.com.