Rain doesn't dampen graduates' spirits at 54th annual Commencement Ceremony
Rain doesn't dampen graduates' spirits at 54th annual Commencement Ceremony

Harper College News Bureau

May 21, 2022

May 21, 2022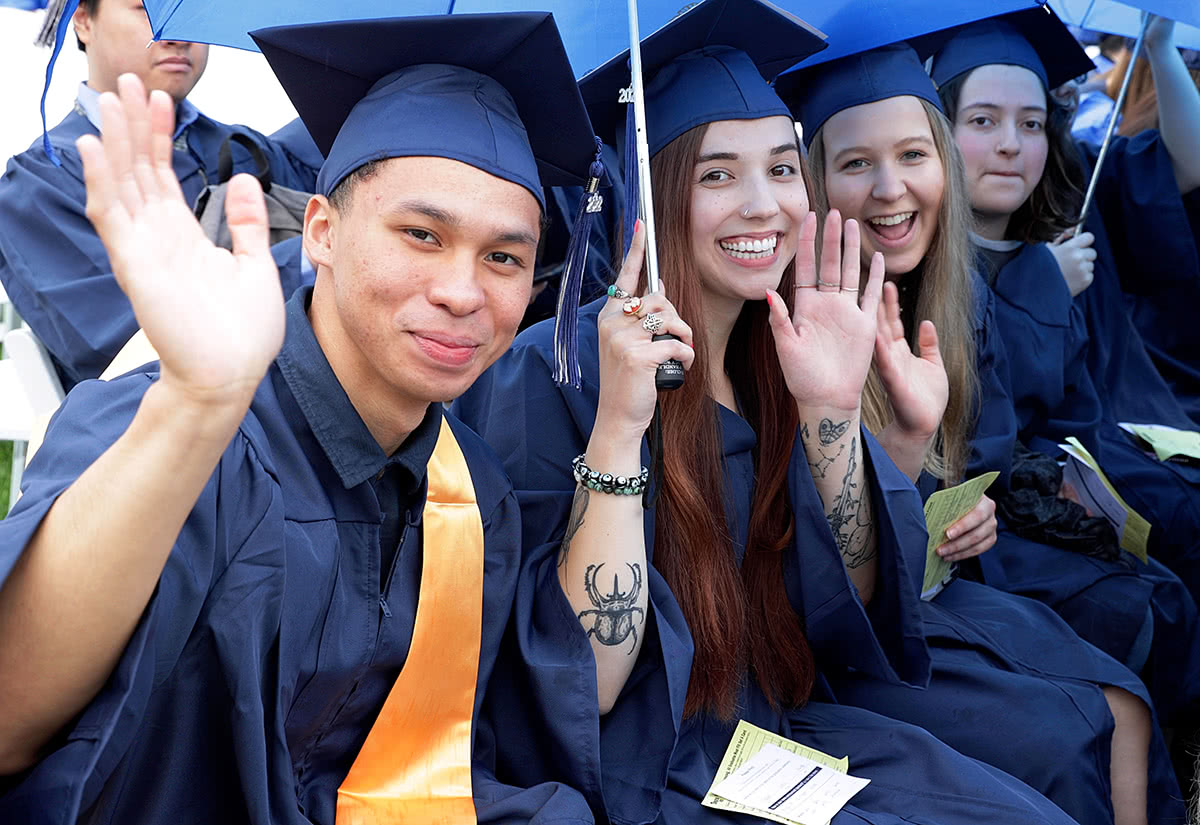 Rain couldn't dampen the Class of 2022's spirits at Harper College's 54th annual Commencement Ceremony on Saturday.
More than 600 graduates and their families gathered to celebrate their hard work and perseverance. Due to the threat of lightning, an abbreviated ceremony was held to ensure everyone's safety.
U.S. Senator Tammy Duckworth served as the commencement speaker at Harper's ceremony, the first in-person graduation to take place in three years as a result of the global pandemic. In her remarks, Duckworth said she didn't just see the usual struggles that students experience.
"I see a kind of grit, a kind of grace – not given, but earned by doing it all in just about the most unpredictable times imaginable," Duckworth said. "Earned by not just surviving, but persevering, succeeding, through two-plus years of a pandemic whose damage we still have yet to fully reckon with as a nation."
Duckworth also highlighted the stories of a few graduates including Joseph Fleury, who spent years as a support equipment mechanic in the Marine Corps' Aviation unit. When he hung up his uniform, he worked odd jobs and struggled to find his next purpose.
After looking into apprenticeships at his father's suggestion, Fleury, of Wood Dale, found Harper and become an apprentice with Hearthside Food Solutions. As a Harper apprentice, Fleury split his time between school and his role as a maintenance technician supporting Hearthside's mechanical and electrical solutions, all while getting his tuition paid and a salary.
Today, he's graduating both debt-free and employed, with a new sense of purpose and the goal of moving into management.
The day also included a special moment for graduate Afnan Totonchi. Her brother, Humam Totonchi, is a Harper alumnus and a Navy Federal in the Marine Corps stationed in New Orleans. Unbeknownst to his sister, Humam made the trip up north after several months away and surprised Afnan as graduates recessed after the ceremony.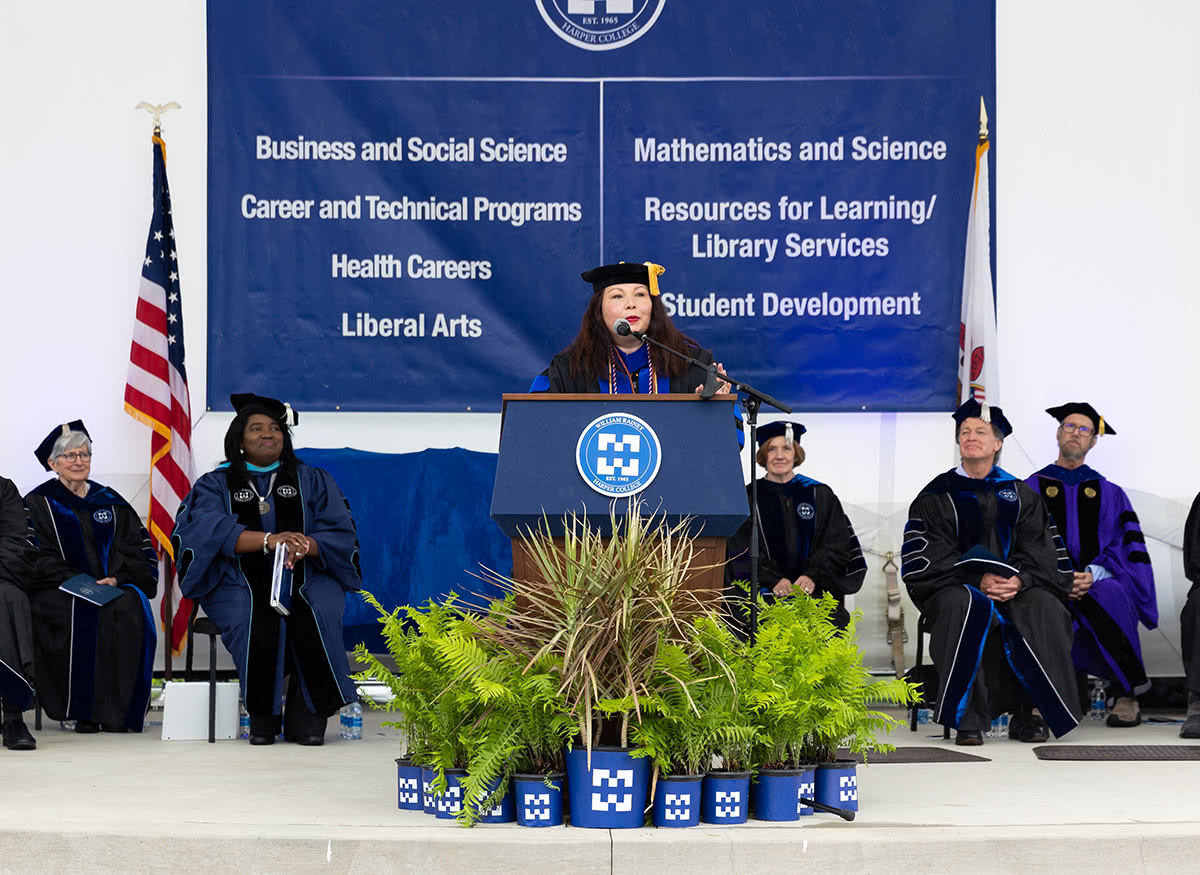 Like Harper's Class of 2022, Saturday also marked the first in-person commencement at Harper for Dr. Avis Proctor, who became the college's sixth president in July 2019.
In her remarks, Dr. Proctor pointed out that nearly 1,500 graduates were first-generation college students, 283 graduates were Promise Scholars and another 226 graduates had the support of the Igniting Paths to Success scholarship, which Harper launched last year to create a pathway to opportunity and upward mobility.
She underscored the significance of the degrees and certificates that graduates had worked so hard to earn.
"When you reflect on the credential you have earned, I encourage you to see all its potential. It is a gateway to a new chapter, whether you're continuing on with your education, entering the workforce, changing career paths or upskilling to help advance in your career," Dr. Proctor said.
Note: The Class of 2022 is invited to the Alumni Grad Fest Celebration from noon to 3 p.m. Saturday, June 4, at the outdoor pavilion. The family-friendly event will feature music, photo ops, lunch and activities celebrating graduates' time at Harper. Register by May 25.