Harper College to hold investiture ceremony for its sixth president, Dr. Avis Proctor
Harper College to hold investiture ceremony for its sixth president, Dr. Avis Proctor

Harper College News Bureau

September 29, 2022

September 29, 2022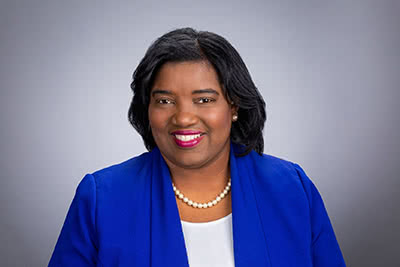 Harper College will celebrate the investiture of its sixth president, Dr. Avis Proctor, during a formal ceremony and swearing in on Thursday, October 6.
Activities leading up to the investiture ceremony will recognize students, employees, community partners and others who contribute to the college's success.
"It is with great pleasure that we are celebrating the investiture of Dr. Avis Proctor as the sixth president of Harper College," Board Chair Pat Stack said. "Under her leadership, Dr. Proctor is building on our history of quality education and guiding the college to the next level. The pandemic prevented us from celebrating her investiture sooner, and we are delighted that we are taking the time to do so now."
Dr. Proctor, the first African American president and first woman president to lead Harper, assumed her role in July 2019. Prior to her arrival, Dr. Proctor had 25 years of experience working in multicultural environments as an innovative mathematics educator and academic administrator, including president of Broward College North Campus in Florida.
Under Dr. Proctor's leadership, Harper has achieved a record-high graduation rate, committed to reducing equity gaps, and earlier this year was named a top-25 semifinalist for the 2023 Aspen Prize for Community College Excellence, the nation's signature recognition of community colleges that work toward and achieve equitable outcomes for students in and beyond college.
In August, Harper's Board of Trustees unanimously approved a new four-year contract for Dr. Proctor.
Originating in English universities, the investiture ceremony is among the oldest traditions in academia. Dr. Proctor's ceremony will include delegates from other colleges and universities, as well as faculty, staff, students and community members.
Community service is a cornerstone of Dr. Proctor's investiture. Harper has partnered with several local organizations to provide volunteer opportunities for faculty and staff throughout the week and beyond.
Employees are taking part in a variety of activities including habitat restoration at the Craig Stettner Prairie on campus; assembling cold weather and new apartment kits and setting up shelters for Journeys: The Road Home; and helping at the Roots Community Garden at Partners for Our Communities. Other organizations faculty and staff are volunteering at include Kenneth Young Center, Meals on Wheels, All Saints Lutheran Church Food Pantry, Second City Canine and WINGS.
As part of the investiture festivities, the community is invited to learn more online about Dr. Proctor's accomplishments and Harper's Strategic Plan, leave a note on the message wall and browse through a photo gallery.
For more information, visit harpercollege.edu/investiture and follow Harper on Facebook, Instagram, LinkedIn, Twitter and YouTube.