Harper students awarded scholarship, present at national honors conference
Harper students awarded scholarship, present at national honors conference

Harper College News Bureau

December 5, 2022

December 5, 2022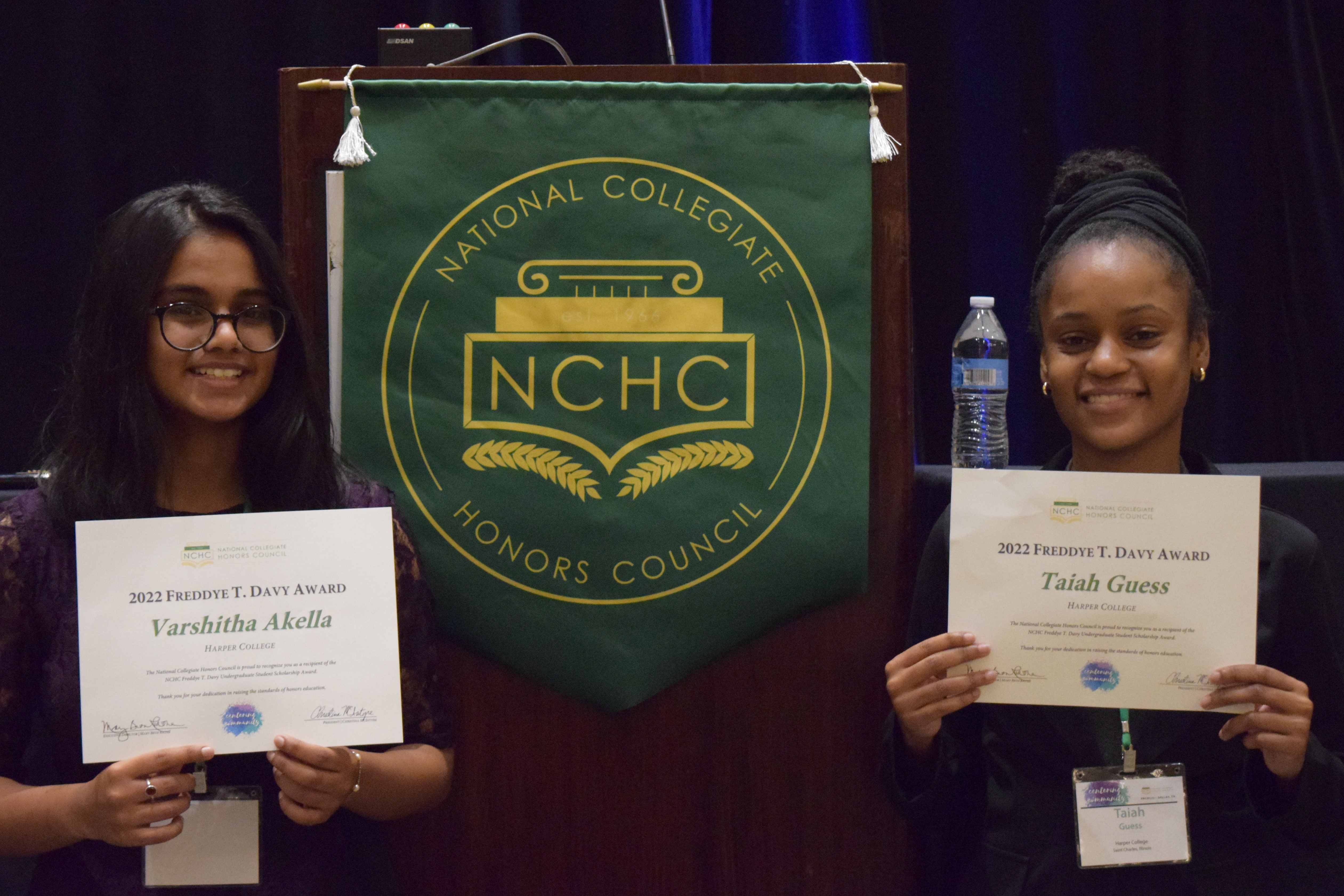 Two Harper College students received the National Collegiate Honors Council's Freddye T. Davy Student Scholarship, providing support for the students to attend the organization's annual conference.
Taiah Guess and Varshitha Akella recently made the trip to Dallas as two of the scholarship's four recipients at the conference, which brings together high-achieving students, faculty and administrators who are passionate about educating – and becoming – tomorrow's leaders.
Taiah, a second-year student from Buffalo Grove, presented at the conference on "A Hidden Epidemic: Chicago's Missing and Murdered Women," examining the lack of media coverage given to missing women of color. The education major said she enjoys how Harper's Honors Program is challenging, supports her intellectual curiosity and feels like community.
Varshitha, a second-year student who lives in Palatine, presented on "Is She a Prostitute or a Slave? Methods to Decrease Sex Trafficking and Prostitution in Chicago." The Engineering Pathways student and computer science major aspires to go to law school to study international law and advocate for women's rights. She lauded the Honors Program's passionate and caring advisors, and said she likes the program's sense of community and acceptance of all tyles of people.
Both Taiah's and Vashitha's projects originated in Professor Alicia Tomasian's Honors English 101 class. She accompanied the group to the national conference to see her students in action.
"These are the kinds of students who will change the world, advocating for social justice," she said. "I think they are already setting out to make a difference, actually."