Harper's production of Lettie to feature conversation with playwright Boo Killebrew
Harper's production of Lettie to feature conversations with playwright Boo Killebrew

Harper College News Bureau

March 10, 2023

March 10, 2023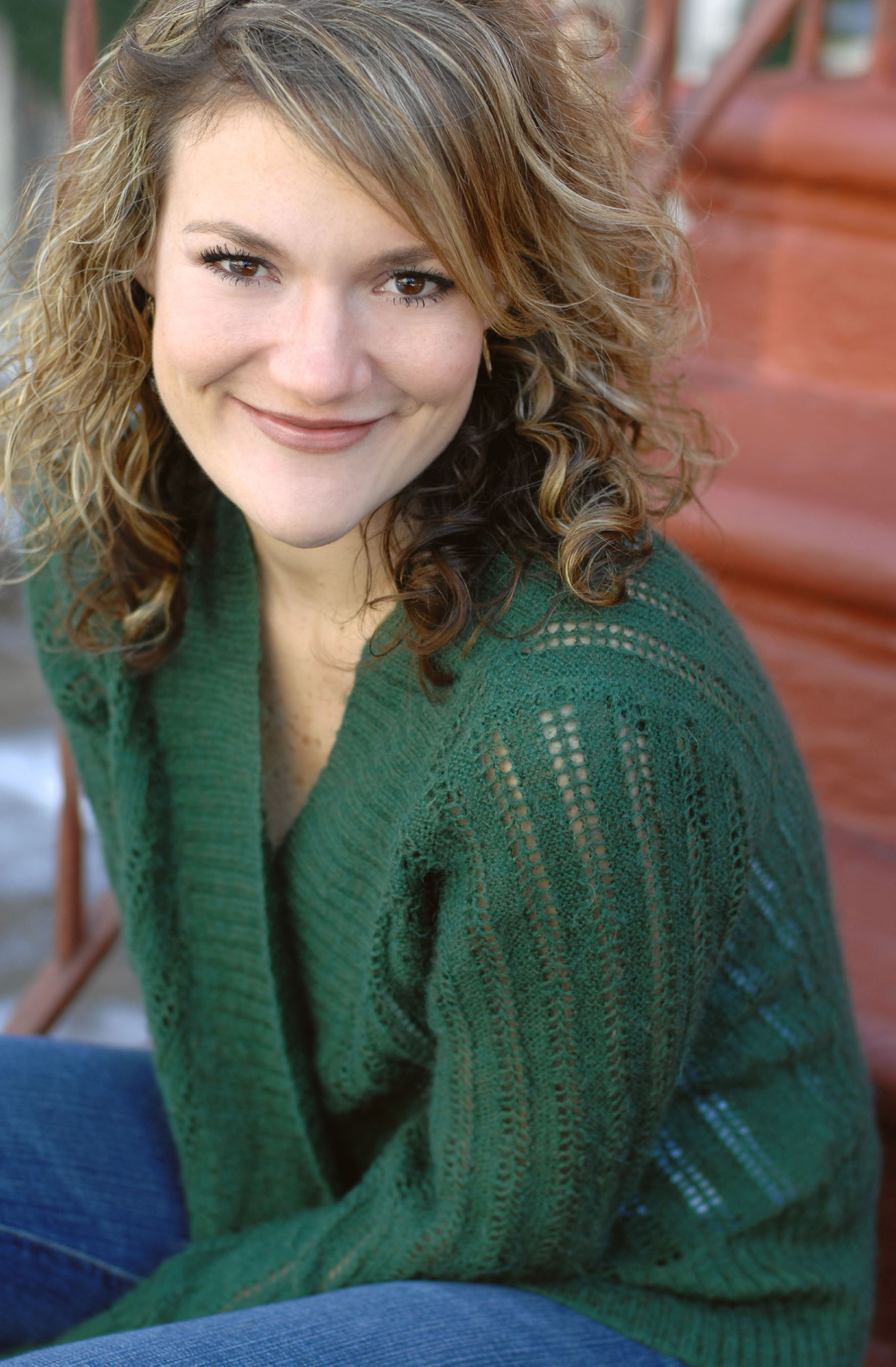 The Harper College Theatre Ensemble will welcome an extra special guest to its upcoming production of Lettie, with playwright Boo Killebrew herself visiting campus for post-show conversations on March 24-25.
The community is invited to join Killebrew as she discusses her work and process in developing Lettie for the stage alongside Kevin Long, director, and Mary T. Christel, dramaturg. The playwright will also be on hand to meet patrons and sign copies of her play.
"Boo Killebrew's visit to Harper College will provide a once-in-a-lifetime experience for our students and community," said Long, associate professor of theatre at Harper. "For a playwright of Ms. Killebrew's caliber to come see a college production of her work is truly an honor."
Harper's production of Lettie begins ahead of Killebrew's visit, running Friday, March 17, through Sunday, March 26, in the Performing Arts Center on Harper College's main campus, 1200 W. Algonquin Road, Palatine. Performance times are 8 p.m. Fridays and Saturdays and 2 p.m. Sundays.
Inspired by real Chicago stories, Lettie is a powerful, moving and funny play about a woman desperate to regain custody of her teenage children after her release from prison. We witness the difficulties that Lettie, played by recent Harper graduate Molly Rosen, encounters as she transitions back into society, trains to be a welder and works to start life anew.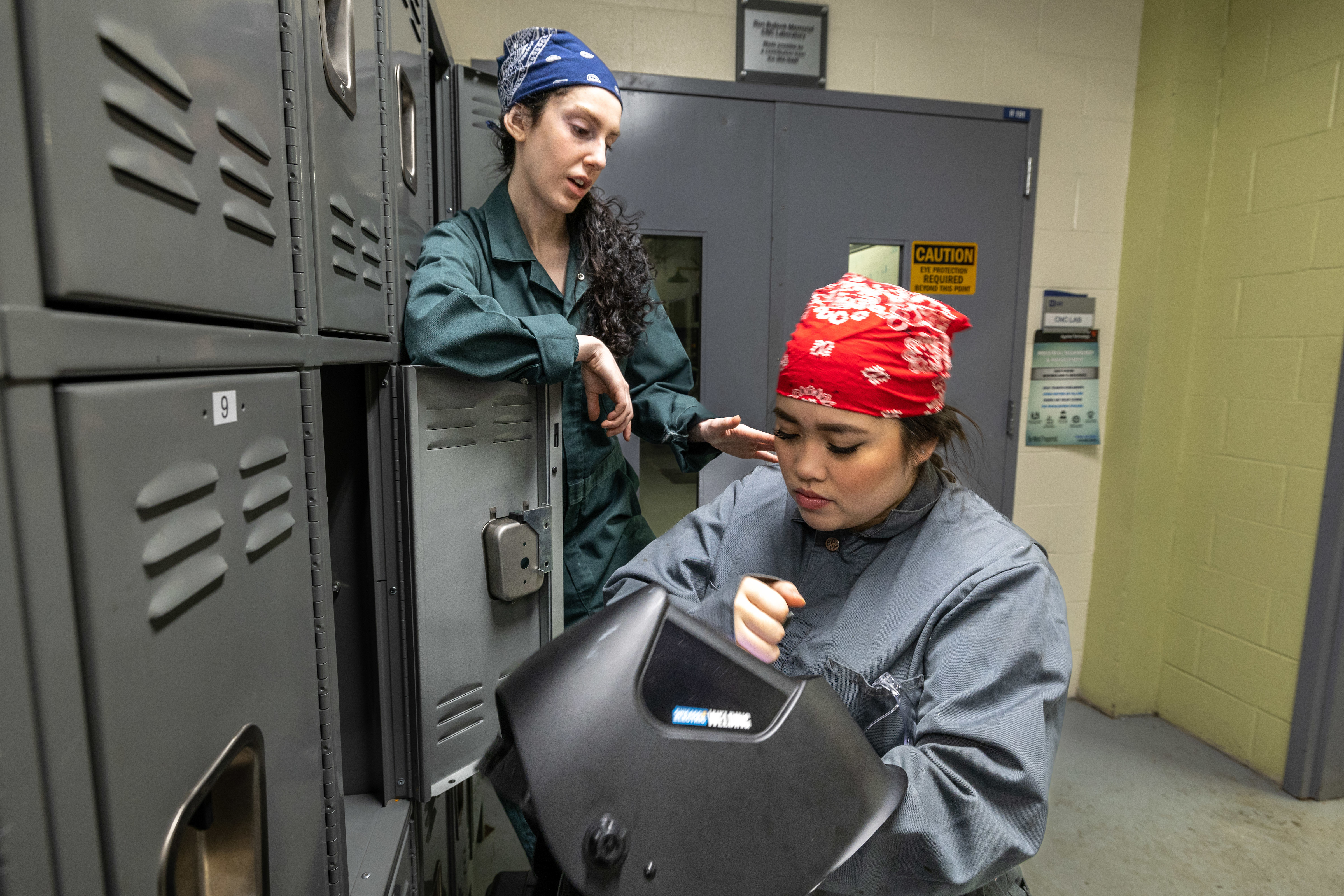 Some of Lettie's cast and crew are especially comfortable with the equipment, having taken welding classes at Harper. The entire company are all either current or former students of Long's.
In her research of women in re-entry programs, Killebrew developed close relationships with Grace House and other organizations that support and advocate for formerly incarcerated women.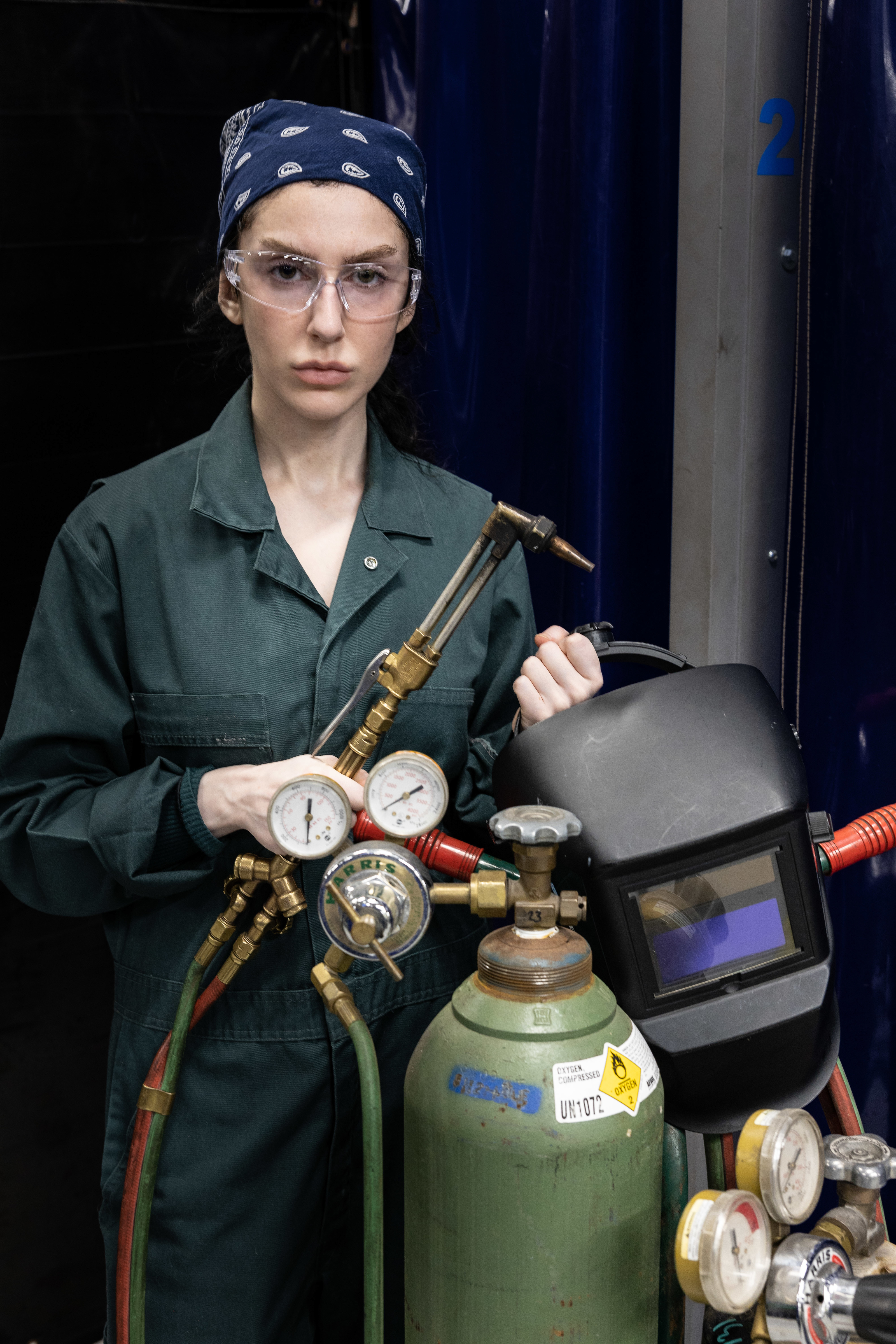 A playwright, actress and cofounder of CollaborationTown Theatre Company, Killebrew was a Lila Acheson Playwriting Fellow at The Juilliard School and the recipient of The Paula Vogel Award at The Vineyard Theater. She is a resident of The SPACE Working Farm, an alumnus of the Emerging Writers Group at The Public Theater, a recipient of a NYFA Fellowship, an alumni of TerraNova's Groundbreakers, an Affiliated Artist and Kitchen Cabinet Member with New Georges, and a Usual Suspect with New Theater Workshop.
Her plays include Miller, Mississippi, Romance Novels for Dummies, Days Like Diamonds, The Play About My Dad, The d Life, Caveat Emptor and The Momentum. Her work has been presented at numerous venues. She is also a writer for Longmire on Netflix and created the television pilot Aim High.
The post-show conversations with Killebrew will begin about 9:30 p.m. Friday, March 24, and Saturday, March 25.
Patrons are also invited to Coffee with the Director and Dramaturg at 1 p.m. Sunday, March 19, and Sunday, March 26, in the Performing Arts Center lobby for a lively discussion about Lettie, its relevance and the creative process used to bring the play to Harper's stage.
Tickets to Lettie are $25 for general admission; $20 for seniors, non-Harper students and Harper employees; and $15 for Harper students. Contact the Harper College Box Office at 847.925.6100 or visit harpercollege.edu/boxoffice.