News Bureau
Latest Headlines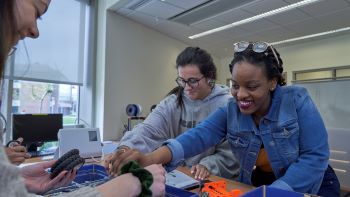 Harper College's new Makerspace and Entrepreneur Center aims to inspire the next generation of entrepreneurs, inventors and engineers to pursue their creative passions and bring their ideas to life by building a vibrant and engaging platform of tools, community, programming and mentoring.
---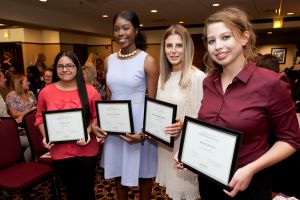 The Harper College Educational Foundation's HOPE Giving Circle at a reception last week awarded $10,000 scholarships to four deserving students, bringing the total amount awarded to $100,000 for 10 young women since the group's inception.
---
For more posts, For articles from previous years, see the News Archives.
Press Contact: Kim Pohl, Media Relations Manager, 847.925.6159