Early Childhood Access Consortium for Equity Scholarship
Early Childhood Access Consortium for Equity Scholarship
Harper College is a proud member of the Early Childhood Access Consortium for Equity (ECACE) scholarship program. The ECACE scholarship program was created to address the shortage of qualified early childhood professionals in the state of Illinois. This scholarship program is specifically targeted to the early childhood workforce in Illinois looking to upskill their qualifications and/or pursue further certificate and degree programs through a participating ECACE institution.
Current and prospective students can apply for the ECACE scholarship each school year for the duration of the grant (through September 2024). The scholarship funds will cover the cost of attendance after other financial aid has been applied.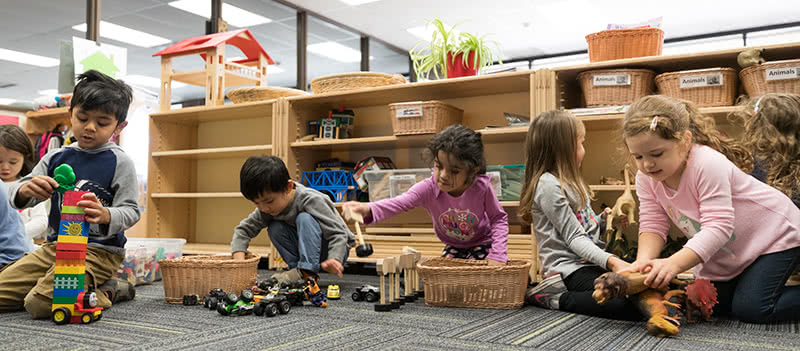 If you are interested in taking advantage of this scholarship to upskill your qualifications, Harper College offers stackable certificate and degree programs in Early Childhood Education that align with Illinois Gateways Credentials (ECE Levels 2-4, ITC Levels 2-4, IDC Level 1). Graduates of Harper's Early Childhood Programs will prepare students to provide high-quality care and education for young children in early childhood programs. Students understand how to support and reflect Developmentally Appropriate Practice, principles of emergent curriculum, and sound child development practices. Students also know how to maintain a safe and healthy learning environment; provide experiences to promote physical, cognitive, and social/emotional development; implement positive guidance techniques; and establish positive and productive relationships with families. Harper's Lab School also provides students with first-hand observation and clinical experience throughout our certificate and degree programs.

Explore our certificate and degree programs to find the right pathway for your professional journey.