HOPE Giving Circle Scholarship Reception
HOPE Giving Circle Scholarship Reception
The HOPE Giving Circle brings together influential women with a common goal of supporting women to pursue higher education and reach their full potential through financial support, ongoing mentoring and leadership development. This year, HOPE awarded $10,000 scholarships to Harper students Emily Alvia, Taiah Guess, Lydia Schultz and Genevieve Wulf, who were honored at the 2022 awards reception in August. The HOPE Scholarship is awarded to female students who are completing their final year at Harper and are planning to transfer to a four-year institution. Applicants must have a 3.0 minimum GPA and demonstrate community service or involvement. See event photos.
Meet the 2022 Recipients
Emily Alvia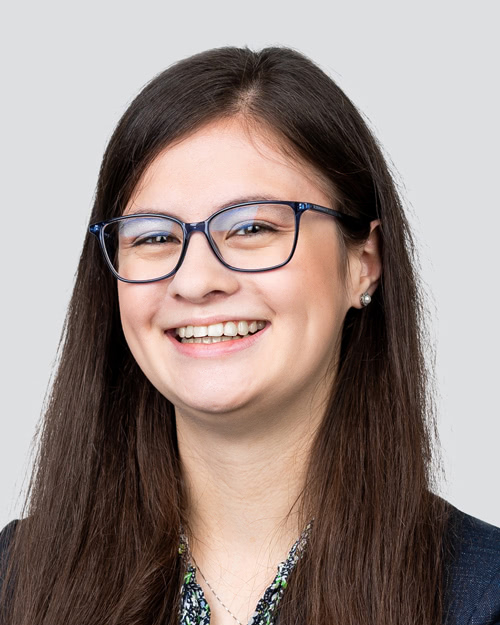 Emily Alvia will begin her second year at Harper College in the fall of 2022. Emily is working toward her Associate in Engineering Science with the ultimate goal of pursuing a Bachelor of Science in Mechanical Engineering. Emily is in the Engineering Pathways Program at Harper and plans to transfer to University of Illinois at Champaign Urbana after Harper. Emily recalls that for as long as she can remember she knew she wanted to pursue the fields of math and science, and engineering gives her that opportunity.

She maintains a 4.0 GPA. She works at Northrop Grumman while also pursuing her education. She is also involved in her community and has been a youth group leader for the last five years and worked on her high school Tech Crew. She currently serves as an officer board for three clubs at Harper College including Harper Society of Engineers, Women in Science and Engineering, and the Harper Honors Program. She notes that the service aspects of the clubs are rewarding and make the most impact for her.
In her scholarship essay, Emily states, "I intend to use my degree in a field that I can feel proud of and that makes a tangible difference in peoples' lives. The HOPE Scholarship enables me to pursue an education in Mechanical Engineering while still being able to serve the community. I hope to continue my passion and encourage and empower girls in STEM in my time at Harper and beyond."
Taiah Guess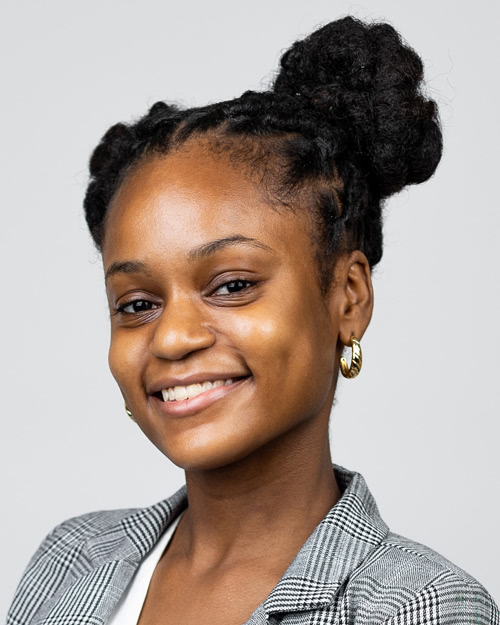 Taiah Guess will begin her second year at Harper in the fall of 2022. Taiah is pursuing her associates in art with the plan to become an elementary teacher and will pursue a double major in elementary education and psychology with a minor in African American studies at her four-year university. Additionally, she is a first-generation college student and has the ultimate goal of becoming the first in her family to obtain a master's degree as well. She believes that her future in education will allow her to spark a light in other people's lives and contribute to her community by fostering future generations. Taiah works part time as an early childhood teacher at KinderCare where she notes she gets the privilege of watching her students' growth and development.
She maintains a 4.0 GPA and is in the Honors Program at Harper College. In high school, Taiah was a member of the journalism program and became a staff editor and helped create and publish several school newspapers. She has contributed to her community as a member of Junior ROTC and Feed My Starving Children.
In her scholarship essay, Taiah notes, "Being awarded the HOPE scholarship will help me reach my goals while providing me with both mentorship and financial support. It will allow me to focus on my education instead of juggling both school and part-time job. I want to become the type of educator who facilitates social emotional learning, coping skills, and the importance of kindness."
Lydia Schultz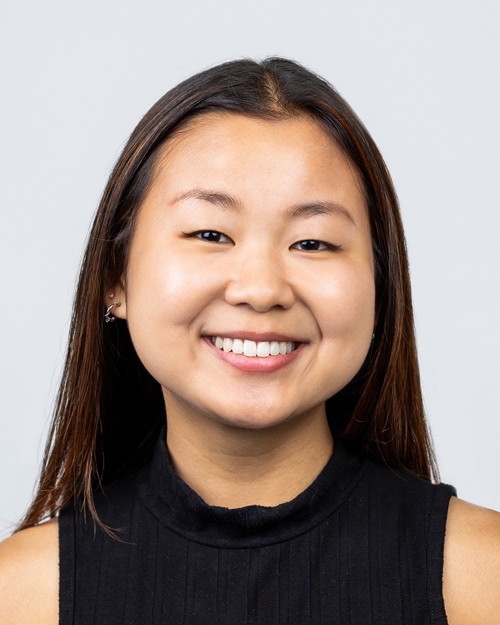 Lydia Schultz will begin her second year at Harper College in fall of 2022. Lydia is working toward her Associate in Arts degree with a focus on a major in communication and journalism. She maintains a 4.0 GPA. Her dream is to become a journalist for National Geographic which allows her to travel and tell impactful stories that will bring about positive change in the global society. She plans to either transfer to DePaul through Harper's University Center after her graduation.
Lydia has participated in numerous community service activities and extracurriculars. She has dedicated over 300 hours to community service. She served as a student member of High School District 211's Equity Team. She founded the Asian American and Pacific Islander (AAPI) group at her high school and is interested in starting one at Harper. She is a member of the Harper Honors Program, Phi Theta Kappa, and the Harbinger Harper School Newspaper. During the pandemic she served as an online English tutor for students in non-English speaking countries. She plans to continue to make service a priority with goals of joining the Peace Corps and will serve as an English teacher in Ecuador next summer.
In her scholarship essay, Lydia states, "My career goal is to become a journalist. Working for an organization such as National Geographic will allow me to travel the world and share meaningful stories that will bring positive change in society. I am passionate about making a difference by helping others and I am confident my education at Harper is giving me the empowerment to do so. The HOPE Scholarship would mean more opportunity and expand options for the future."
Genevieve Wulf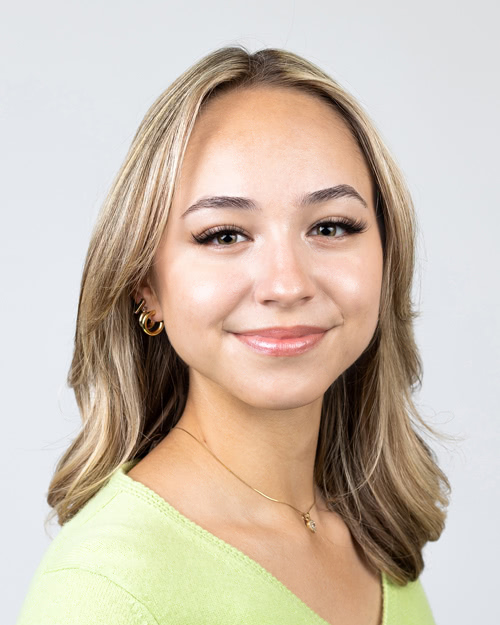 Genevieve Wulf is entering her final year at Harper in the fall of 2022. She is pursuing her Associate in Science at Harper College with plans to major in Neuroscience at her four year institution, ideally Northwestern or Notre Dame. She hopes to pursue a career in cognitive and behavioral neuroscience where she can study the brain and behavior. Her interest in the field is personal after experience with family members with neurological conditions. She maintains a 4.0 GPA and she also hopes to pursue her master's degree in the future.
Genevieve has been involved with numerous extracurriculars and community service activities. In high school she swam competitively and played water polo, was a part of the Honors Society, Science Olympiad and her school's Sexual Assault Prevention Campaign. Outside of school she has been a volunteer with the Civil Air Patrol, where she served as Squadron Cadet Commander and earned the Billy Mitchell Award. She is a member of the Honors Program at Harper and Vice President of the Student Activities Board.
Genevieve shared her passion for her future goals in her scholarship essay, stating, "Researching the brain and understanding the causes and effects of mental illness has played a huge part in helping my family's conditions. I want to contribute to this field because of the deep and personal experiences that I have to it. I have a passion to learn and help others that have also been affected."
Thank you to our generous sponsors!

Linda J. Lang