Harper alumna takes barbecue to new heights
Harper alumna takes barbecue to new heights

Communications

December 5, 2018

December 5, 2018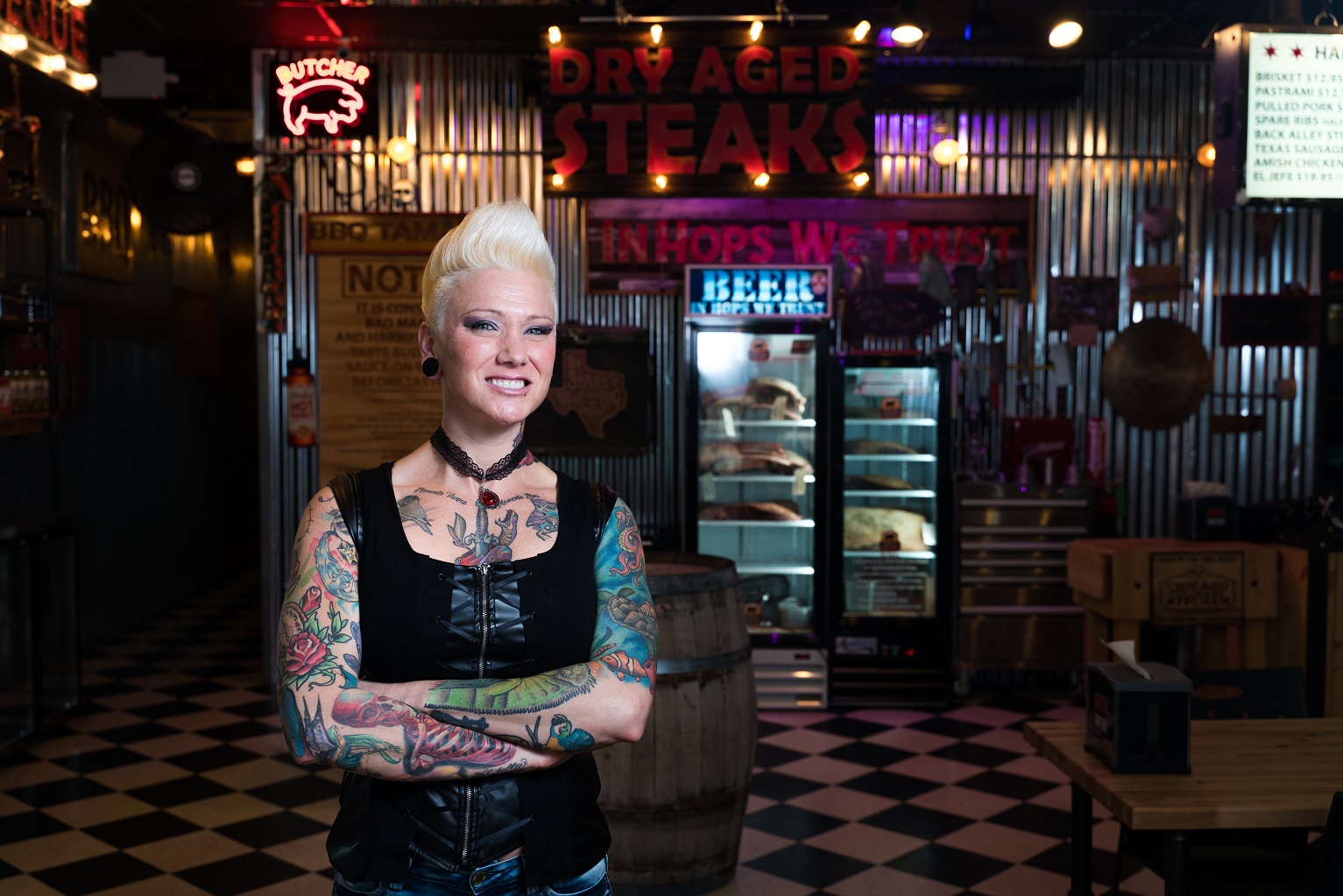 Harper Alumna Kristina Gaardbo believes life is meant to be an adventure. As co-owner of Chicago Culinary Kitchen, along with her husband Greg, she has traveled the world seeking culinary and craft brew inspiration which has translated into a unique experience at their nationally recognized and award-winning Texas-Style Barbecue establishment in Palatine. But Kristina's path to barbecue prominence was not always clear cut.
After briefly living in Georgia and working as a veterinary technician in her early 20s, Kristina returned home to Palatine and was looking to switch gears in her career. "I knew I wanted to help people," she recalls and enrolled in the Nursing Program at Harper College. She remembers the demands of the program and how it helped her to be prepared for her job at a local Immediate Step Down Care facility. "I loved my patients; it was always very busy and very rewarding," said Kristina. A short time later, Kristina met Greg and they married. She began assisting at his business, eventually leaving the nursing field after the business needs increased.
When not working on the business, Kristina and Greg shared a love for barbecue, craft brews and entertaining, regularly hosting backyard barbecue parties. "People would always tell us you should open a catering company. And Greg said I think we can make money doing this –catering and entertaining," she remembers. And so they did. They started Rockin' Rodizo in 2012, a Barbecue/Brazilian Churrasco-style catering company which quickly grew successful. In 2016 they took the passion to the next level and opened Chicago Culinary Kitchen. The restaurant is open on Saturdays and Sundays until they sell out and also offers beer and meat pairing classes.
Her adventurous drive and passion has translated to success. The restaurant has received numerous awards and distinctions, recently being named "Best Barbecue in Illinois" by Money Magazine. The restaurant has been featured on the Cooking Channel's "Man, Fire, Food" and "Big Bad BBQ Brawl." They have had some discussion with Food Network on the possibility of developing a show of which she says they'll wait and see. For now, their next project is a food truck so they can take their barbecue delights to the people.
Kristina credits her time as a student at Harper and the years in the nursing field with giving her the foundational skills to be a successful business owner and helping launch into this chapter of her adventure. "I learned time management, a drive to be successful, and probably, most importantly, learned relationship building," she said. Her advice to current students and new alumni starting out in their careers: "Do what you love! Use your time as a student wisely to focus and reach your goals. Welcome new adventures and never say never!"