Melissa Merlos
Librarian, Instructor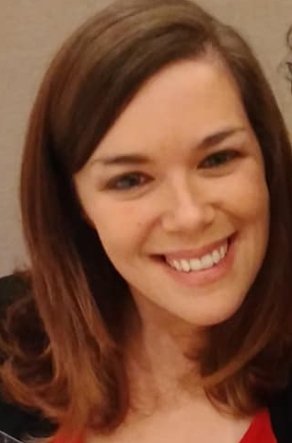 Library Liaison to: Information Technology, Web Development, Electronics Engineering Technology, and Engineering, Math & Computer Science
Phone: 847-925-6170
E-mail:mmerlos@harpercollege.edu
Office: F246
Hi! My name is Melissa Merlos and I'm the Coordinator of Electronic Resources and Technology. I'm the liaison to Web Development, Information Technology, Computer Science, Engineering, Mathematics, and Electronic Engineering Technology. I'm the newest full-time faculty member starting in Fall 2022 after previously working in both adjunct and management roles in the Library for 10 years.
In my role, I manage the lifecycle of our electronic resources, maintain our website, and oversee library technology. I also coordinate the Library's Make Shop (our makerspace) where we support innovation, creation, and expression by providing access to artistic tools and exposure to new ideas.
As your Library Liaison, I'm here to support your students by providing a variety of services including embedded librarianship, library instruction, and ordering resources to support the curriculum. I'm passionate about helping students with research and would love to stop by your class (in-person or virtually) to introduce myself to your students. If you ever have a question or need any library support, please let me know as I am happy to help!