Meet our New Library: The Hill
Meet our New Library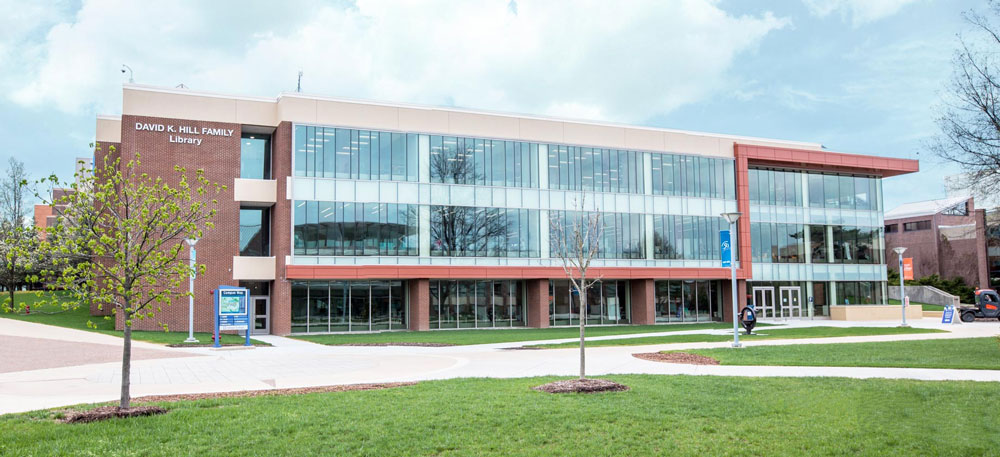 The David K Hill Family Library (AKA Building F - AKA "The Hill") houses the Library, Academic Support Services, and the Academy for Teaching Excellence.
"The Hill" was completed in 1970 and first remodeled in 1995. Planning for the current renovation began in 2014, with construction beginning in August 2016. The 26 million dollar project was completed early, and "The Hill" reopened in April 2018. Highlights of the project include:
15 group study rooms
Dedicated collaborative and quiet study areas
The MakeShop (maker space)
Library programming space
More than 120 new computers
Two Library instruction classrooms
Improved wayfinding throughout the building (including two new elevators)
Greatly improved lighting including lots of natural light.
Check back as we highlight different areas of the "The Hill" throughout the year.
Harper College David K. Hill Family Library Renovation video.