Students Earn a FREE A.A.S Degree PLUS a Career through the Apprenticeship Program
Students Earn a FREE A.A.S Degree PLUS a Career through the Apprenticeship Program

Harper College

July 16, 2018

July 16, 2018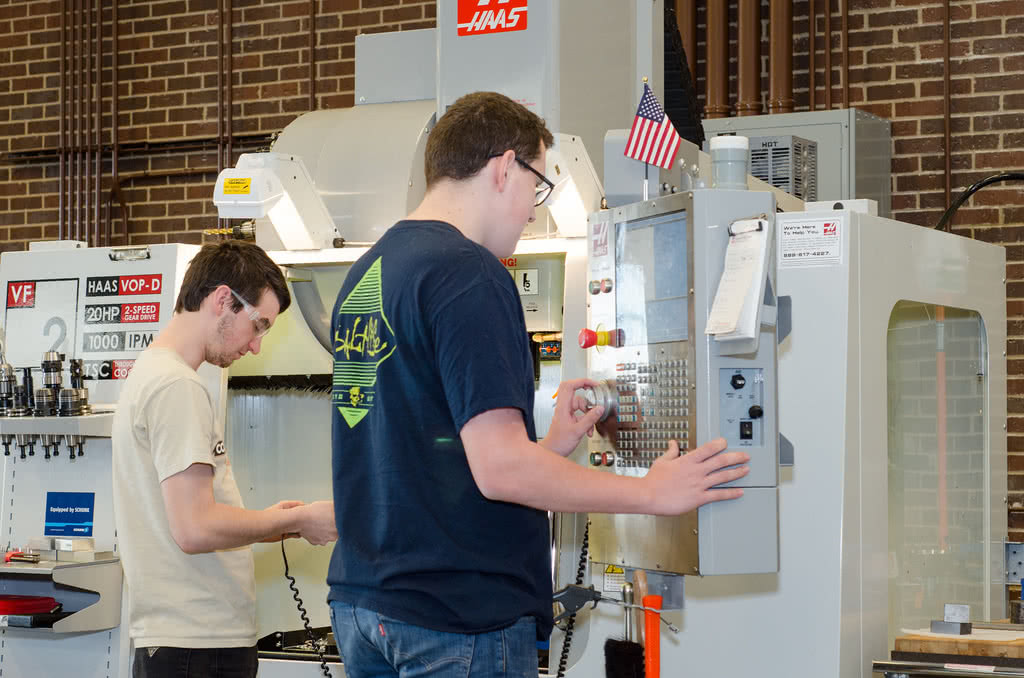 A registered apprenticeship program is an "Earn and Learn" model in which apprentices are hired into a full-time job with an employer who agrees to allow the apprentice to attend classes during working hours and fund their education. In return, the apprentice is building their career with the sponsoring employer, where the new talent is trained in a way matching the company's culture and processes.
Registered apprenticeship programs are a win-win-in for everyone involved — students, employers and communities.
Students receive a free education that coordinates, rather than conflicts, with work schedules. They have zero debt and a skill to apply to their career with credentials in their field as well as an Associate in Applied Science (A.A.S.) degree that transfers to universities throughout Illinois.
Employers engage in a talent development strategy yielding high profits in loyalty, reduced turnover, and recruiting costs. Employers minimize the skills gap by helping apprentices gain the skills necessary to do the job. Mentors are selected by employers to help new apprentices. This ensures these seasoned experts provide support and encouragement as well as pass on their knowledge before they retire.
Communities acknowledge an economic impact of increased jobs and satisfaction in addressing the skills gap. Employed apprentices are able to raise a family, purchase goods and services, and buy a home. Apprentices graduate and become tomorrow's professional leaders.
A registered apprenticeship program presents students, employers, and communities with an opportunity where everyone is enriched and a winner.
RSVP today for an upcoming free information session to learn more about apprenticeships at Harper College.