Top 5 Reasons Health Information Technology is a Career of the Future
Top 5 Reasons Health Information Technology is a Career of the Future

Harper College

June 22, 2017

June 22, 2017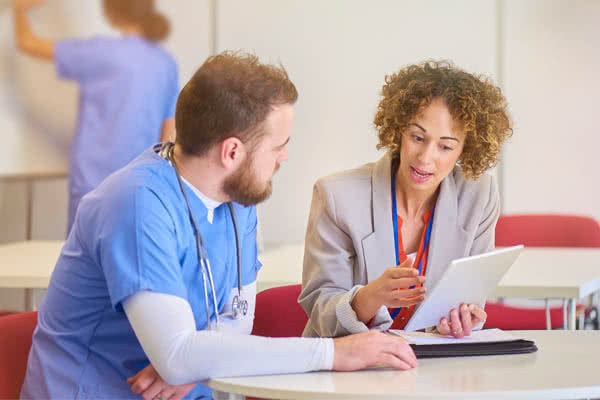 If your student has an interest in healthcare, Health Information Technology (HIT) is quickly emerging as an in-demand career. The Health Information Technology program integrates biological sciences, medical record coding systems, computer technology and healthcare management.
Here are the top five reasons your student should consider a career in Health Information Technology:
HIT is a rewarding career.
As a registered health information technician, you'll use computer systems to analyze patient data for the purpose of improving patient care or controlling costs.
You're not limited to just working in a hospital.
Although most RHITs work in hospitals, they may find employment in any organization that use patient data or health information, such as pharmaceutical companies, law and insurance firms and health product vendors.
New positions are being created for HIT careers.
According to the US Department of Labor, HIT will grow to encompass new support positions, including mobile support adoption positions, public health informatics, implementation support specialists, and information management redesign specialists.
HIT salaries are competitive.
On top of strong job prospects, competitive salaries also await graduates. More than half of new health information graduates with bachelor's degrees start with salaries in the $30,000 to $50,000 range. By five years out, one can earn upwards of $50,000 to $75,000 annually (Health Information 101, 2017).
HIT students will acquire a versatile yet focused skill set.
You'll incorporate clinical, information technology, leadership, and management skills. Health information professionals use their knowledge of information technology and records management to form the link between clinicians, administrators, technology designers, and information technology professionals.
Learn more about the Health Information Technology program at Harper College and talk to your student about a career in healthcare.