We Are Harper: Jeanine Liska
We Are Harper: Jeanine Liska

Communications

November 15, 2018

November 15, 2018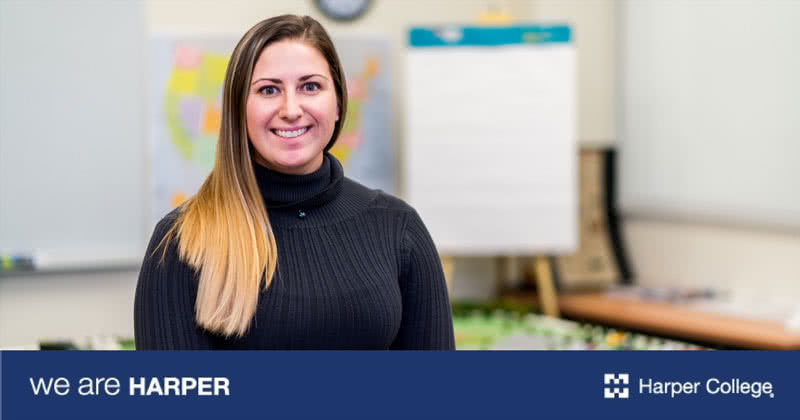 Name: Jeanine Liska
Nickname: J9
Affiliation: Alumni, Faculty
Area of Study: Fire Science Technology
Current Position: Firefighter/Paramedic, Schaumburg Fire Department
One Word That Describes You: Focused
Hobbies: Concerts, Traveling, Playing with my daughter and Crossfit
---
What led you to pursue a career in Fire Science Technology?
When I was a senior in high school, I was enrolled in the Dual Credit program at Harper, allowing me to earn college credit while still satisfying my high school graduation requirements. After just two semesters in Mr. Giordano's class, I knew I wanted to be a firefighter. This was confirmed after my internship with the Schaumburg Fire Department.
What inspired your decision to attend Harper College?
Being able to obtain my degree while continuing to work was critical, and Harper allowed me to do just that. I also knew that the Fire Science Technology program at Harper was a perfect fit for me after attending classes while still in high school.
What path did you take after graduating from Harper?
It's been quite a journey! After finishing my degree at Harper, I transferred to Southern Illinois University where I earned a bachelor's degree in Fire Service Management. From there, I enrolled in the Northwest Community Healthcare Paramedic Program where I earned my Paramedic Certification. And finally, I enrolled again at SIU where I earned a master's degree in Fire Service and Homeland Security Management.
After college, I was hired as a Firefighter with the Elk Grove Township Fire Department and graduated from the Fire Academy in August of 2008. I am currently employed as a Firefighter/Paramedic at the Schaumburg Fire Department.
---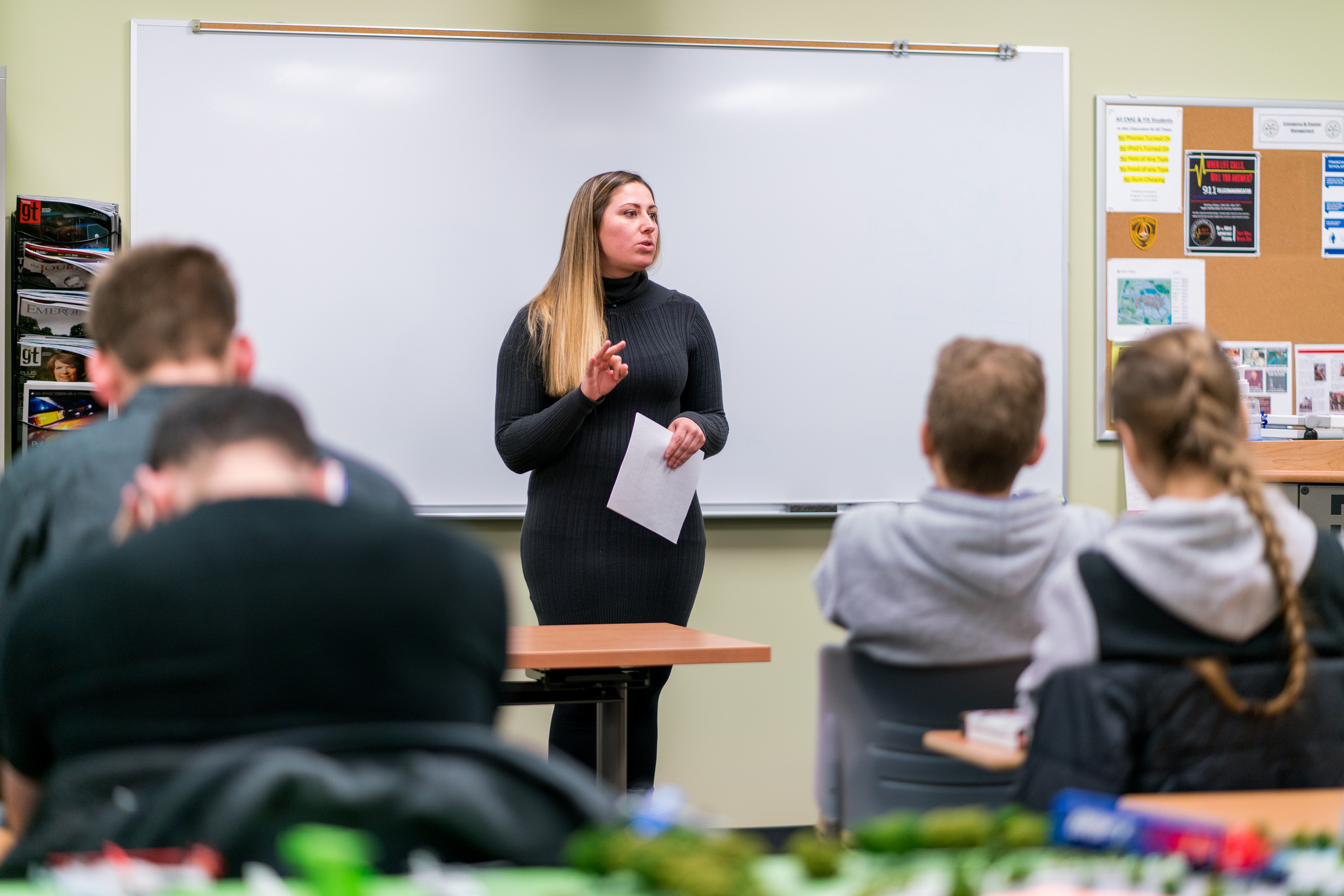 Jeanine Liska, Harper College alumni, faculty and Firefighter/Paramedic at Schaumburg Fire Department, prepares the next generation of fire science professionals.
---
What is your fondest memory at Harper College?
Because I have fond memories at Harper both as a student and an instructor, I'll have to answer this question twice!
As a student, I really loved going to class in the Fire Science Technology classroom. Mr. Giordano and all the instructors had so much to give. This was no ordinary college education – I had personal relationships with my instructors and they genuinely wanted to see their students succeed.
As an instructor, a former student of mine invited me to his swearing in at the fire department he was being hired at. I was so moved that I could give back to a student and, in turn, be invited to the most important day of his life.
What advice do you have for future students interested in studying Fire Science Technology?
Show up on time. This career will not be handed to you on silver platter. I had to work hard to achieve my dreams and I love being able to help my students achieve theirs.
Shout-out to:
Sam Giordano. Mr. "G" is my inspiration and personal hero. His ability to captivate an entire audience is amazing.
---
Let's get started.
Learn more about Harper College's Public Service programs including Fire Science Technology, Emergency and Disaster Management and Public Safety Dispatcher. Have questions about registration, financial aid or advising? Contact Harper College's One Stop – your one stop source for information.