Roger Mussell, Founding Faculty
Roger Mussell, Founding Faculty

Communications

October 3, 2017

October 3, 2017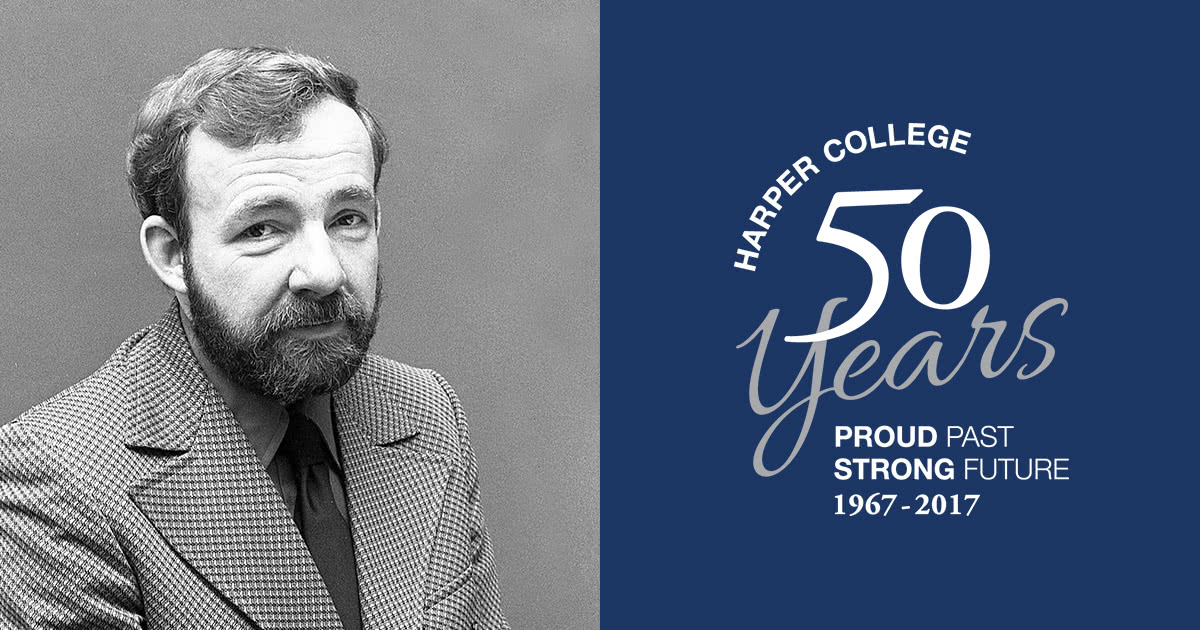 To the best of my knowledge, I was the first faculty member hired at Harper College.
It was June, 1967, and there was an undeniable sense of excitement around the college. I rented a sleeping room in Palatine until the proper arrangements were made for my family to move and shortly after my wife and three boys were here with me. Needless to say - between the kids, a new job, and a new home, we had our hands full.
My first day on the job as the coordinator of the Electronics Technology program was one to remember. Dr. Herb Pankratz showed me to my office which consisted of a 2 to 4 foot table, a folding chair, and a telephone. My briefcase was my filing cabinet. That same day, I was introduced to John Upton, President Dr. Lahti's PR guy, who informed me that there would be an Electronics Advisory Committee meeting that day and that I was expected to run it. So I did.
Starting a large program like the Electronics program was a very big job. I would often work 6-7 days a week with long hours. Thankfully, the long days had their distractions. For example, John would often bring his large long haired retriever to work who was always so well behaved and a pleasure to have around in the office. The transition to Elk Grove High School, Harper's first location, went very well. We worked with Andy Anderson from the high school Electronics program and he helped smooth the way got us settled in for our first year.
Thanks to the help of many, we were able to implement a strong Electronics program at Harper College that has stood the test of time. The program continues to mature and focus on the needs of local industry. Additionally, some of Harper's Electronics graduates have gone on to pursue advanced degrees and exciting careers.
I couldn't be more proud to have been a cog in the great wheel of education at William Rainey Harper College.