Adult hypnotist Jim Wand coming to campus
Adult hypnotist Jim Wand coming to campus

Harper College News Bureau

January 19, 2017

January 19, 2017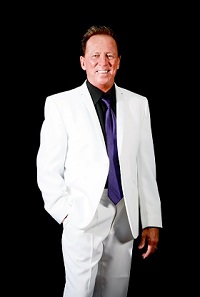 Harper College will welcome adult hypnotist Jim Wand – a renowned hypnotist who has worked with personalities including Jay Leno, Chris Rock and Sylvester Stallone – for an upcoming performance.
Wand, who's been involved in the field of hypnosis for more than 30 years, will perform at 8 p.m. Friday, Jan. 27, at J Theatre on the College's main campus, 1200 W. Algonquin Road in Palatine.
The show is for mature audiences only.
With more than 9,000 professional engagements to his credit, Wand is considered one of the most professional hypnotic entertainers in the world. He has appeared on numerous TV shows including national FOX special, "WOW," Comedy Central and many other major TV networks.
Watch a video of one of Wand's performances here.
The show is free, but tickets are required. Contact the Harper College Box Office at 847.925.6100 or visit harpercollege.edu/boxoffice.
Media contact:Kim Pohl, Media Relations Manager, 847.925.6159