"Plein-air" to showcase original work of fashion design students
"Plein-air" to showcase original work of fashion design students

Harper College News Bureau

May 2, 2017

May 2, 2017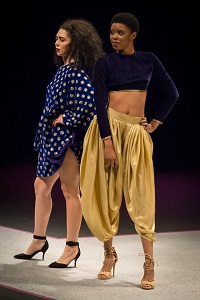 Harper College will hold its annual fashion show showcasing the original work of talented fashion design students.
This year's show, "Plein-air," will take place at 1 p.m. and 8 p.m. Friday, May 19, in the Performing Arts Center on the College's main campus, 1200 W. Algonquin Road in Palatine.
Plein-air refers to a style of painting that is executed outdoors and represents a direct response to the scene or subject in front of the artist. It embraces spontaneity, air and natural light. Monet, Renoir and Sargent were all notable plein-air artists.
With that idea in mind, Harper students are using this theme as a play on color and texture. The show will also exhibit paintings from local Plein-air artist Frankie Johnson.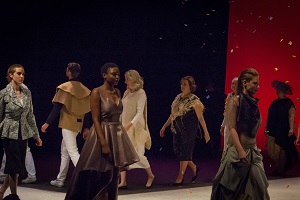 The daytime show also includes the Harper Challenge competition featuring design work by area high school students. The cost is $5 for students and kids under 18, and $10 for adults.
Tickets to the evening show are $20 for students and $25 for adults. A $50 VIP package includes two complimentary drinks and appetizers starting an hour before show time.
A portion of the proceeds will benefit the WINGS organization, which provides domestic violence shelter and counseling services.
For tickets, contact the Harper College Box Office at 847.925.6100 or harpercollege.edu/boxoffice.