Harper passes 10,604 goal - three years early
Harper passes 10,604 goal - three years early

Harper College News Bureau

May 18, 2017

May 18, 2017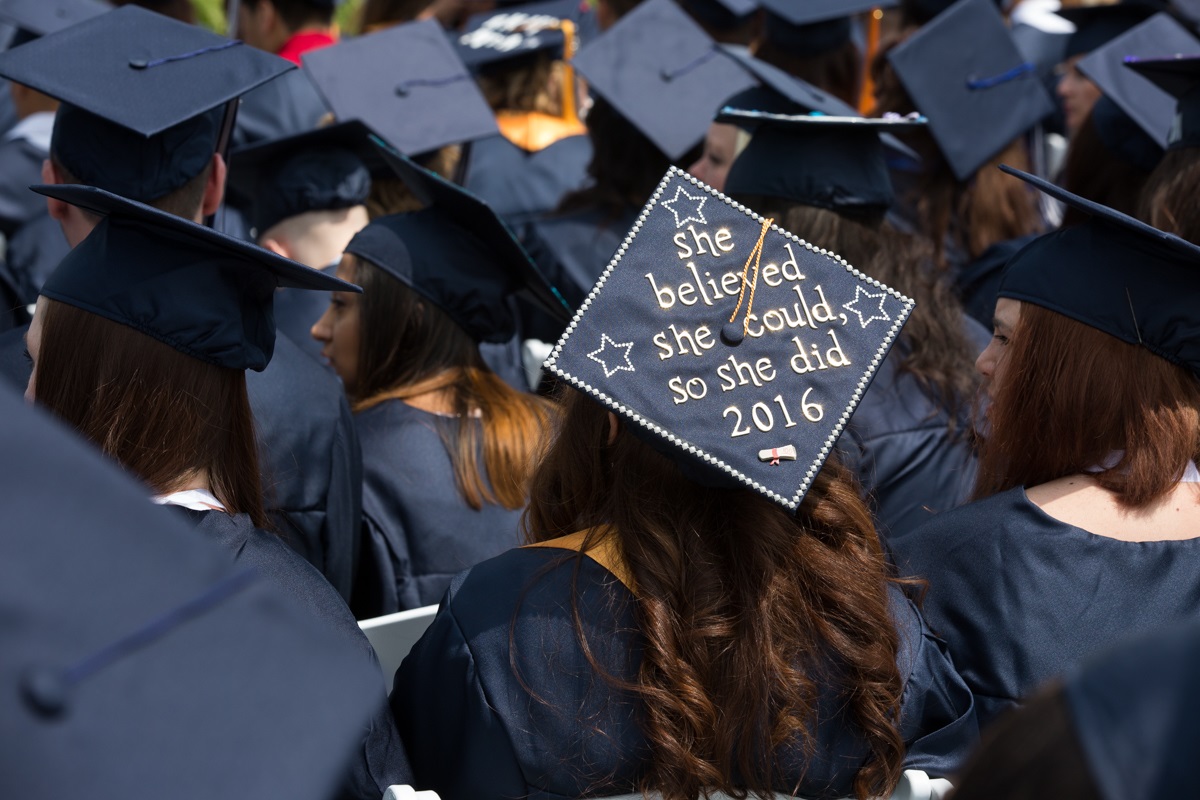 When President Barack Obama issued a challenge to community colleges in 2009 to produce an additional 5 million graduates by the year 2020, Harper College listened.
First, Harper did the math and determined that to meet its share of this goal, the College would need to produce an additional 10,604 degrees and certificates. That's on top of the projected 20,000-plus credentials forecast by the trajectory at the time.
Then, Harper went to work.
"Harper's 10,604 goal fuels our student success agenda," Harper College President Dr. Ken Ender said. "It has guided two strategic plans and served as the centerpiece for dozens of initiatives over the past eight years."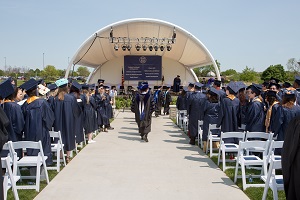 At Saturday's commencement ceremony, Harper will surpass its 10,604 goal – three years ahead of schedule.
Since Harper set its sights on 10,604 eight years ago, the College has awarded more than 31,000 degrees and certificates as of this spring, or more than 10,700 additional credentials, unofficial totals show.
"We measure our success not by the number of students who come to us, but by the number of students who finish what they start," Ender said.
That focus on completion has sustained comprehensive, college-wide momentum to advance student success. As a result, Harper's graduation rate has jumped from 14.8 percent in 2009 to a record 28.4 percent in 2016 since tracking began in 1998. The College's advancement rate, which also takes into account students who transferred or continued to enroll at Harper after three years, climbed to 69.6 percent in 2016.
Honoring Harper's graduates on Saturday will be commencement speaker and former U.S. Secretary of Education Arne Duncan, who served in President Obama's administration. Duncan currently is managing partner at Emerson Collective, an organization dedicated to creating job and life opportunities for disconnected youth through work in education, immigration reform, the environment and other social justice initiatives.
Media contact:Kim Pohl, Media Relations Manager, 847.925.6159