Bachelor's Degree Cost Savings
Bachelor's Degree Cost Savings
Begin your bachelor's degree at Harper and save up to $61,000.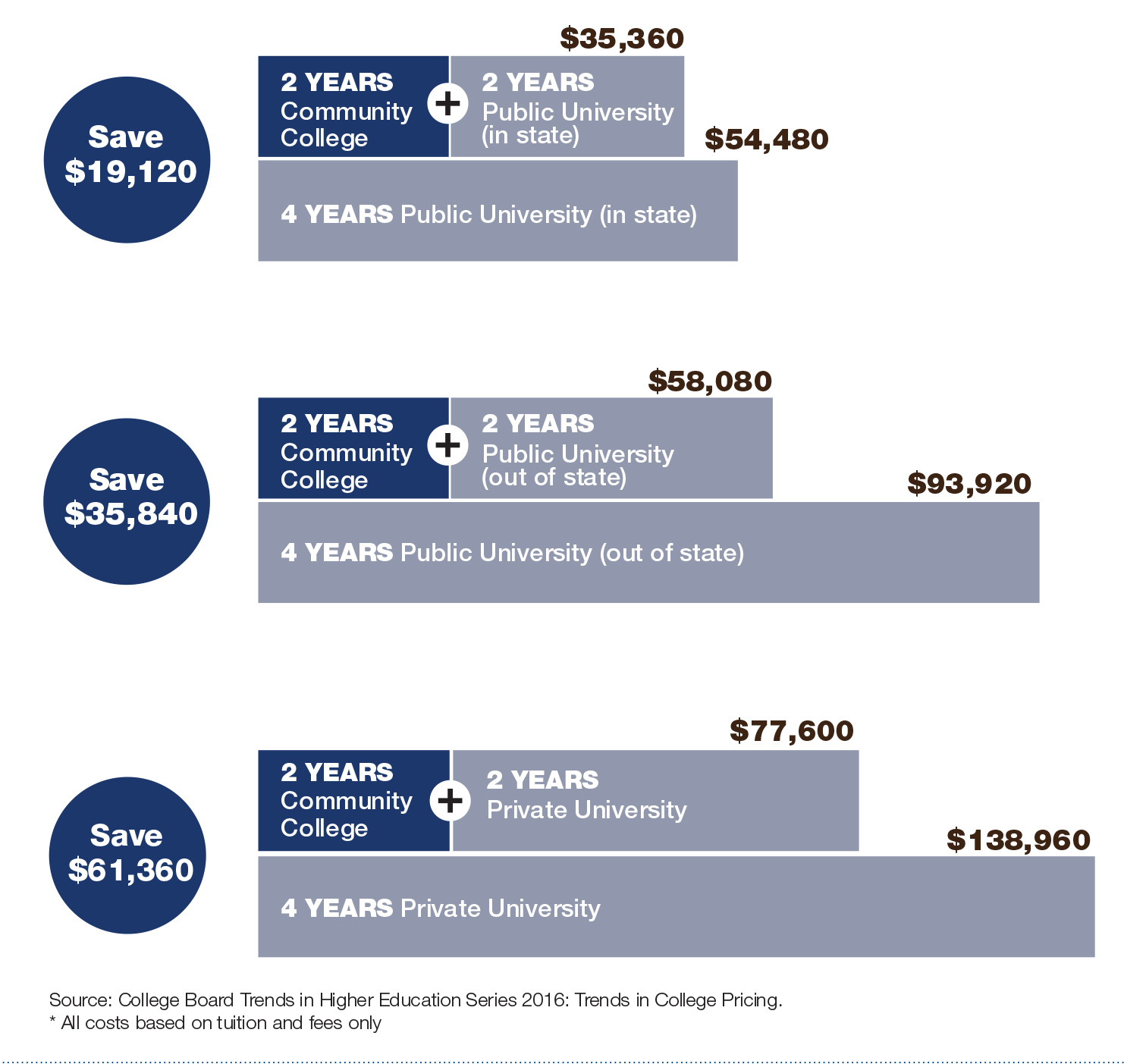 If you're planning to transfer, it's important to meet with a Harper counselor to discuss your options, compare college requirements, review transfer agreements and outline the classes you need before you start.
Most Harper courses are transferable to more than 100 participating colleges or universities in Illinois. This is a great benefit if you know you are going to transfer, but haven't selected the college or university you want to attend to complete your baccalaureate degree.
Depending on the transfer school, students who start at Harper and transfer may save up to $61,000 on the cost of their bachelor's degree. If you choose to start at Harper and transfer, your bachelor's degree diploma would read the same as if you enrolled all four years at your transfer school. Compare Harper's tuition to other schools.
The only difference is that you just might have an extra $61,000 in your pocket to throw yourself a little celebration.