50th Anniversary Gala surpasses $1 million goal
50th Anniversary Gala surpasses $1 million goal

Harper College News Bureau

September 20, 2017

September 20, 2017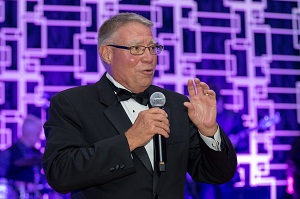 Harper College's 50th Anniversary Gala was a resounding success, surpassing the Educational Foundation's lofty goal of raising $1 million for the Promise Scholarship Program.
More than 400 people attended the event on September 16 at Priester Aviation at Chicago Executive Airport, capping off a weeklong celebration recognizing the first week of Harper classes back in 1967.
Highlights included tables honoring Harper's founding faculty, red carpet interviews with trustees, business executives and community leaders broadcast on Facebook Live, and a Promise scholarship appeal that brought in more than $150,000.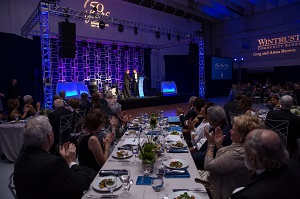 Helping kick off the gala was a video featuring retired Captain William Norwood, the first African-American pilot for United (his name graces the Boeing 727 United jet on permanent display at the Museum of Science and Industry). His wife, Molly Norwood, was on Harper's Board of Trustees in the '80s and '90s and served as Board Chair from 1991-94.
In the end, the gala raised more than $1.075 million (gross).
"I think we demonstrated 50 years of pride for Harper College, and raising $1 million for Promise really helps set the path to our strong future," Chief Advancement Officer Laura Brown said.
Scroll through Photos of the Evening