Economic Update and Outlook featuring The Northern Trust's Chief Economist
Economic Update and Outlook featuring The Northern Trust's Chief Economist

Harper College News Bureau

October 1, 2018

October 1, 2018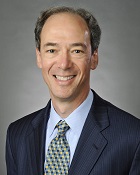 Harper College will hold an Economic Update and Outlook event, "Preparing for Policy Shifts: The Rapidly Changing Landscape for Trade, Fiscal and Monetary Strategy," featuring Carl Tannenbaum, Executive Vice President and Chief Economist for The Northern Trust.
The free event takes place from 8 to 9:30 a.m. Tuesday, Oct. 9. Registration and coffee begins at 7:30 a.m.
In his role as Chief Economist, Tannenbaum briefs clients and colleagues on the economy and business conditions, prepares the bank's official economic outlook and participates in forecast surveys.
The event is sponsored by the Harper Professional Advisors Committee Speaker Series.