Harper Ensemble Theatre Company embraces punk rock with "American Idiot"
Harper Ensemble Theatre Company embraces punk rock with "American Idiot"

Harper College News Bureau

November 6, 2019

November 6, 2019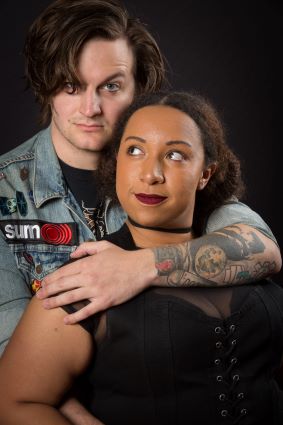 The Harper Ensemble Theatre Company will present "American Idiot," an exhilarating punk rock musical based on the Green Day's Grammy Award-winning album.
The show will run Friday, November 15, through Sunday, November 24, at the Performing Arts Center on the college's main campus.
The show features every song from Green Day's "American Idiot" album as well as a few numbers from its follow-up release, "21st Century Breakdown." The story follows the lives of three young men – Johnny, Tunny and Will – as they navigate relationships in a post-9/11 world, leaving behind the constraints of their suburban hometown to chase after the thrills of city life.
The show's cast and crew features several outstanding Harper faculty, students and alumni.
David Kessler, a second-year Harper student from Schaumburg, plays the role of Tunny, a disillusioned young man who joins the army after failing to adjust to his new urban environment.
Kessler, who has a long track record of acting in local productions, finds himself consistently impressed with the quality of the education and productions that Harper's theater program provides.
"The directors have an insurmountable wealth of knowledge about the craft and the Chicago art scene," he stated.
Emma Ferguson, another current student and the recipient of the Mary Jo Willis Theatre Scholarship, is part of the show's ensemble and helps with the set.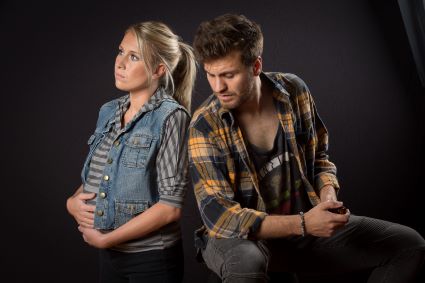 Ferguson has also thoroughly enjoyed her time in Harper's theater productions. She was introduced to the theater ensemble when she expressed interest in set-building for Harper's 2017 musical production, "Hair," and has taken part in every show since.
Her love of all things related to stagecraft is apparent through her appreciation for the Performing Arts Center and its student-focused design.
"Our auditorium is amazing," Ferguson, of Hoffman Estates, said. "The architects made sure that the theater was going to be used as a space for students to learn and work."
Director Laura Pulio-Colbert, an alumna and communication arts professor, said the theater arts program at Harper is a wonderful outlet for creativity.
"We all need a place to express what it means to be human," she said. "The Harper Ensemble provides that opportunity to students, staff, faculty and community members alike. It brings people together and in doing so, reminds us all that we can create something far greater than ourselves when we join in communion with others."
Noreen Patel, another returning student who graduated from Harper College in 2013, is a featured soloist and dancer as well as the dance and fight captain. She reflects on her years as president of the original theater club and encourages others interested in acting to get involved.
"Some of my best theatrical experiences have happened here," Patel, of Hoffman Estates, said.
"American Idiot" contains adult themes, language and content and is intended for mature audiences.
Performances take place at 8 p.m. Fridays and Saturdays and 2 p.m. Sundays.
Tickets are $15 for seniors and Harper students, faculty and staff. General admission is $20. For tickets, contact the Harper College Box Office at 847.925.6100 or visit harpercollege.edu/boxoffice.