Harper's 'It's a Wonderful Life' is a family affair
Harper's 'It's a Wonderful Life' is a family affair

Harper College News Bureau

November 29, 2021

November 29, 2021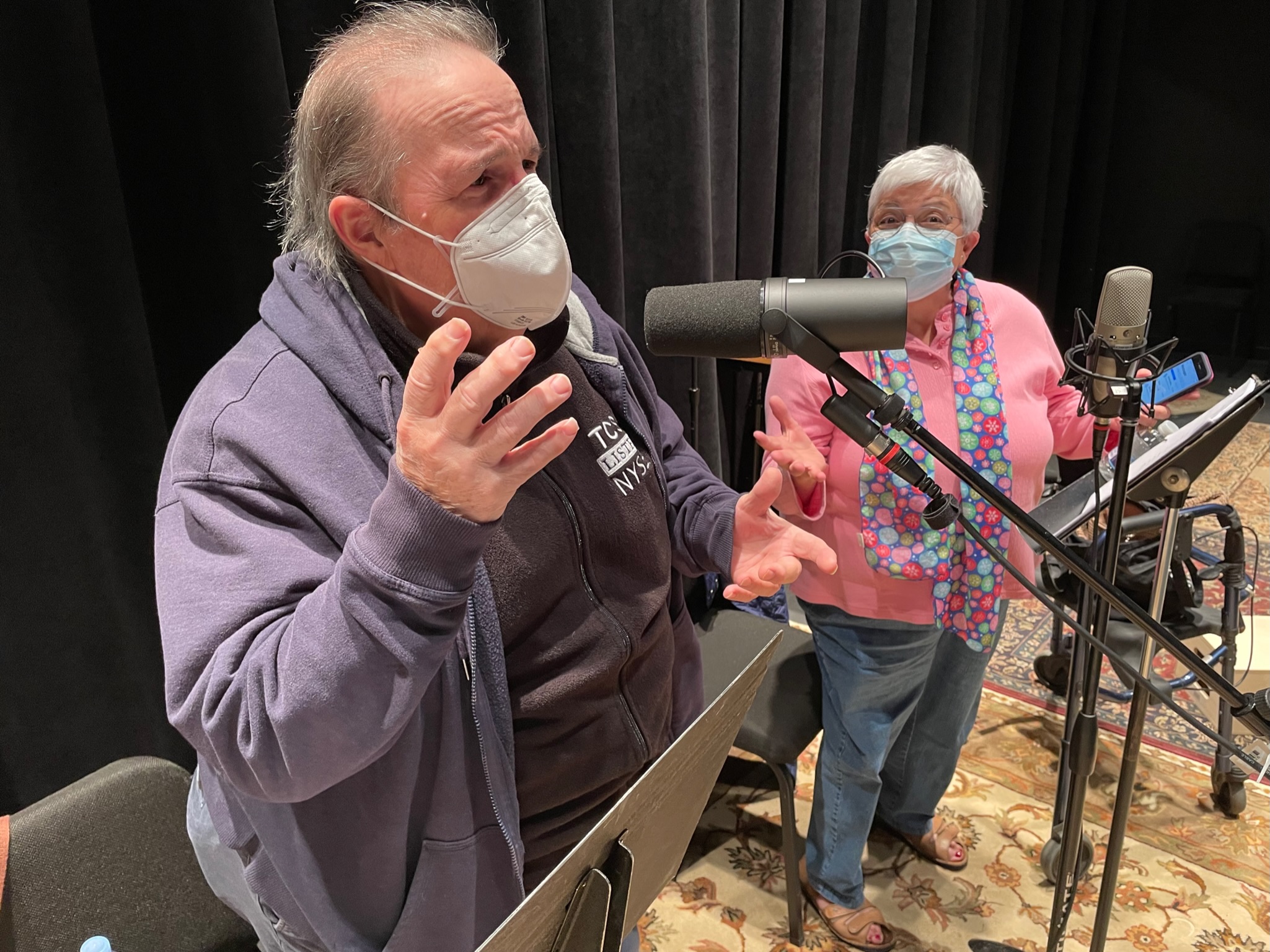 It's a Wonderful Life is a testament to the importance of family and the support of a community. It's only fitting that Harper College's upcoming production of the holiday classic is a family affair.
Harper's Department of Communication Arts is presenting a radio play version of Frank Capra's famous film. Adapted by Joe Landry, this production of It's a Wonderful Life will feature Harper "family" (present and past department faculty, students, staff and alumni) as well as actual family members.
Looking at the cast list, "you'll notice family names," said Laura Pulio Colbert, Harper professor and director of this production. "We have husbands, wives, friends and children all joining in the fun."
To maintain safety during the ever-shifting COVID-19 pandemic, It's a Wonderful Life will be presented virtually. The radio play will stream at 8 p.m. on Sunday, December 12. Colbert and the department are encouraging families and friends to gather and enjoy George Bailey's story like an old-time radio drama. Tickets, $15-$25, are available online and via the Harper Box Office.
"This began as a faculty project," Colbert said. "It's been quite a few years since we have presented a departmental project like this. It's helpful, especially for students, to see faculty in action."
Cast and crew members rehearsed this fall and recorded the audio play in November. The production was refined and edited in subsequent weeks. Below, listen to a sample.
"It's been a wonderful opportunity to work together collaboratively and to be reminded of our individual strengths as we work toward one common goal," Colbert said. "Watching my peers bring these characters to life and seeing their creativity and willingness to play together is pure joy!"
Auditions for Sense and Sensibility: The department is hosting auditions for its next theatrical production, the musical version of Jane Austen's novel, scheduled for March 2022. Auditions for Sense and Sensibility will take place 7-10 p.m. Monday and Tuesday, December 6-7 by appointment. Singers/actors of all ethnicities should contact director Kevin Long to schedule an audition or for more information.