Harper's Dental Hygiene Clinic provides care for community, education for students
Harper's Dental Hygiene Clinic provides care for community, education for students

Harper College News Bureau

December 16, 2021

December 16, 2021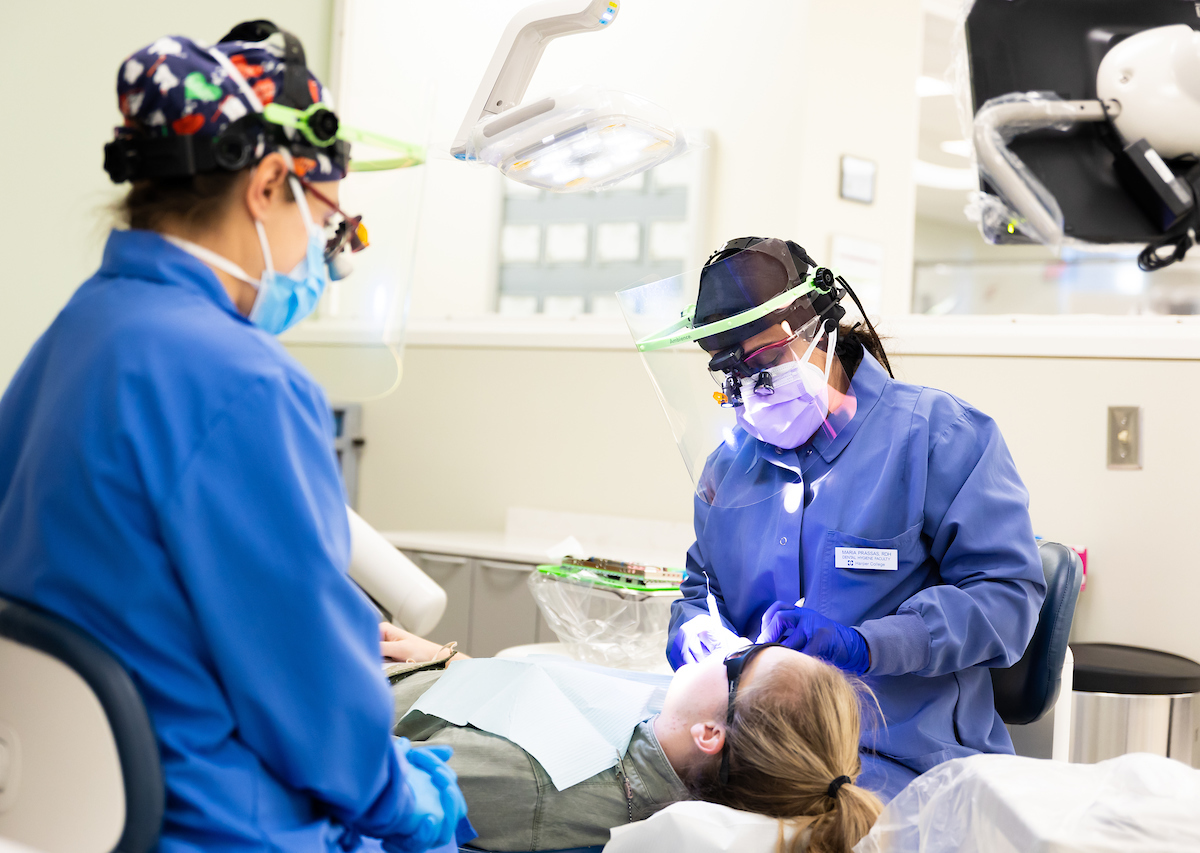 Dental Hygiene is one of Harper College's oldest programs, dating back more than 50 years to the college's opening. The program's on-campus Dental Hygiene Clinic has a loyal patient base, with about 1,500-2,000 regulars.
By visiting the Harper clinic, patients receive high quality, low-cost care – and they help dental hygiene students on their trek to graduation. The clinic is currently accepting new patients, who can find more information on the clinic's webpage.
Harper Dental Hygiene Clinic
Where: Building X, Room X102a, Harper College, 1200 W. Algonquin Road
Cost: $7 for a screening, $27-64 for care, $3-25 for X-rays, $5 for each sealant
Appointments:Call 847.925.6534
For more information, visit the clinic's webpage.
Jill Popa, who graduates this month with her associate degree in dental hygiene, has long known that she wants to work in the dental field. Before starting at Harper, she was a dental assistant with more than 15 years of experience. The field drew her because of her upbringing in Romania, where she said dental hygienists and preventative dental care weren't commonplace.
"We only went to the dentist when something hurt, and I was terrified," said Popa, who moved to the U.S. in 1999 and lives in Mount Prospect. "I thought [working in the dental field] was a way to conquer my fears and maybe help others do so."
One of the biggest changes Harper's Dental Hygiene program has seen over the years is the move to its current location in the Foglia Center for Nursing and Allied Health, Building X, which tripled the space available, said Kathi Hock, the program's coordinator. The program is at the tail end of another big change: Construction is almost complete on a simulation lab, where students can practice their skills in a high-tech space.
"If instrumentation skills aren't developing as they should be, [for example], we can go into the simulation lab any time now and provide [students] with one-on-one help," Hock said.
Before students work on real patients, they work on mannequins. Previously, students had to do this practice work in the clinic, which took up chairs that could otherwise be used for patients. Now, students can practice in the simulation lab early in their program, freeing up the clinic's 18 chairs to provide care for the community.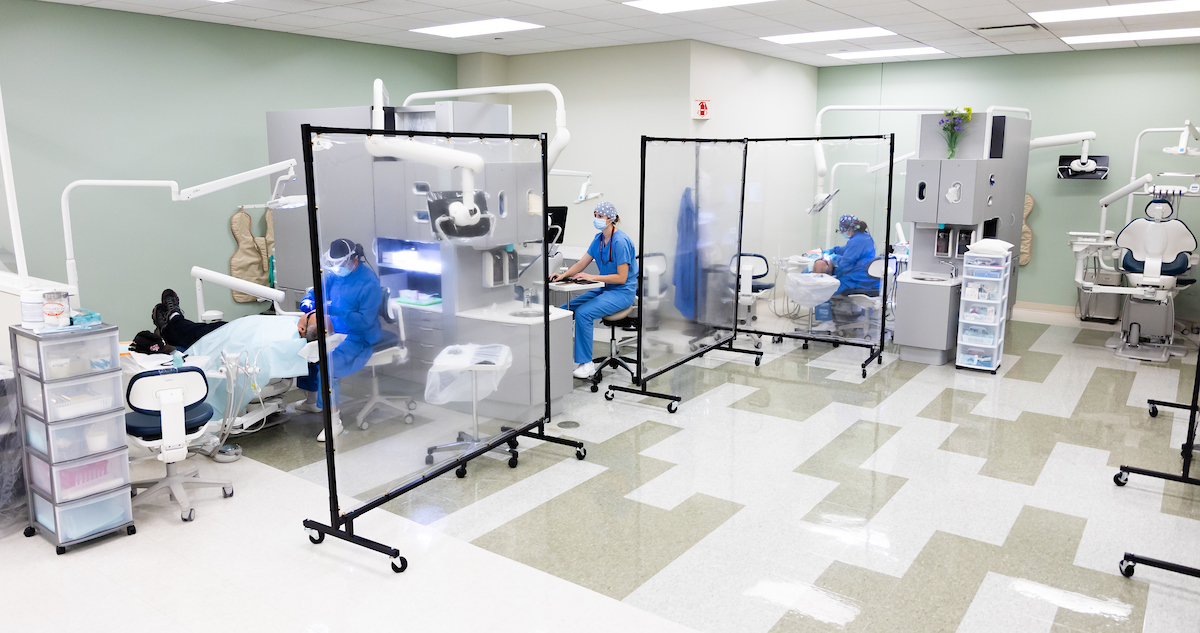 Students working on patients in the clinic do so under the direct supervision of a licensed hygienist, Hock said. A licensed dentist also is present for all patient care sessions. Because students are learning and working with professionals, the dental hygiene care can take a little longer.
"Every skill they do is evaluated and checked by instructors," Hock said, right down to receiving a complete medical history, which the dentist uses to approve a patient for care. "That slows things down."
As learners go through the two-year program and become more confident in their skills, times shorten.
The care patients receive at Harper's dental clinic is comparable to what a patient would receive at a dentist's office, Hock said. It uses evidence-based research and provides high quality care, for a significantly reduced cost. Dental hygiene care, for example, ranges from $27 to $64. X-rays range from $3 to $35. The clinic does not process insurance, but it will provide an invoice for patients to submit to their insurance.
This semester's graduates are still undergoing their board exams, but in 2020, 100% of graduates passed both the American Dental Association's National Board Dental Hygiene Examination and the Commission on Dental Competency Assessments' Clinical Board Examination.
Popa remembers the first patient she worked on as a student. The man had been a Harper patient for more than 15 years, getting his teeth cleaned and receiving cancer screenings.
"We're dedicated to looking for certain lesions or certain things that indicate that patients might have pre-cancer or cancer lesions," she said. "This patient benefited from this exam a year ago."
As a result, he said that he will continue to come to Harper for the rest of his life, according to Popa.