Harper graduate follows Engineering Pathways to an aerospace career
Harper graduate follows Engineering Pathways to an aerospace career

Harper College News Bureau

May 26, 2022

May 26, 2022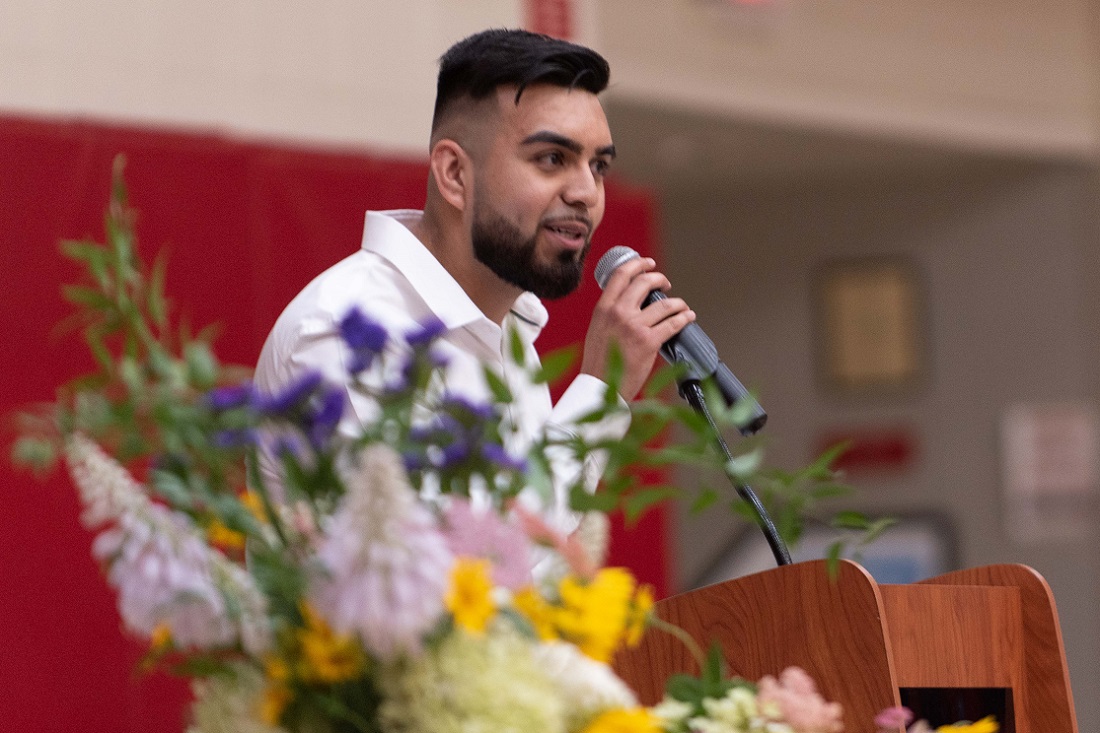 Attending Harper College is the best decision Guillermo "Memo" Quillo almost didn't make.
He was an academic star at Palatine High School and, he admitted, a little arrogant.
"I had a really high GPA, in the top 30 of my class," Guillermo said, and he aspired to receive a full-ride scholarship to Princeton, Yale or Northwestern.
It didn't work out.
So he applied to Harper's Engineering Pathways program at the direction of a high school counselor who told him he could study engineering for two years at Harper, then transfer seamlessly to University of Illinois at Champaign-Urbana. He received perfect scores on his placement tests, and Harper awarded him the highly selective, merit-based Distinguished Trustee Scholarship, which is the college's most prestigious scholarship award. It was also the full-ride Guillermo had hoped to receive.
Today, Guillermo is an associate systems engineer at Collins Aerospace's Commercial Avionics team in Cedar Rapids, Iowa. He calls Harper's Engineering Pathways program the best thing that could have happened to him.
At the start of his Harper career, the college paired Guillermo with a Harper counselor and a U of I counselor. He met with each once or twice a semester to assure he had registered for the correct classes. To keep his scholarship, Guillermo had to maintain certain grades and spend a designated number of hours studying in the Tutoring Center.
As a Pathways student, Guillermo was part of a cohort that made going through the program better.
"That gave me an enhanced community college experience, closer to the four-year institutions, where you're always on campus," he said.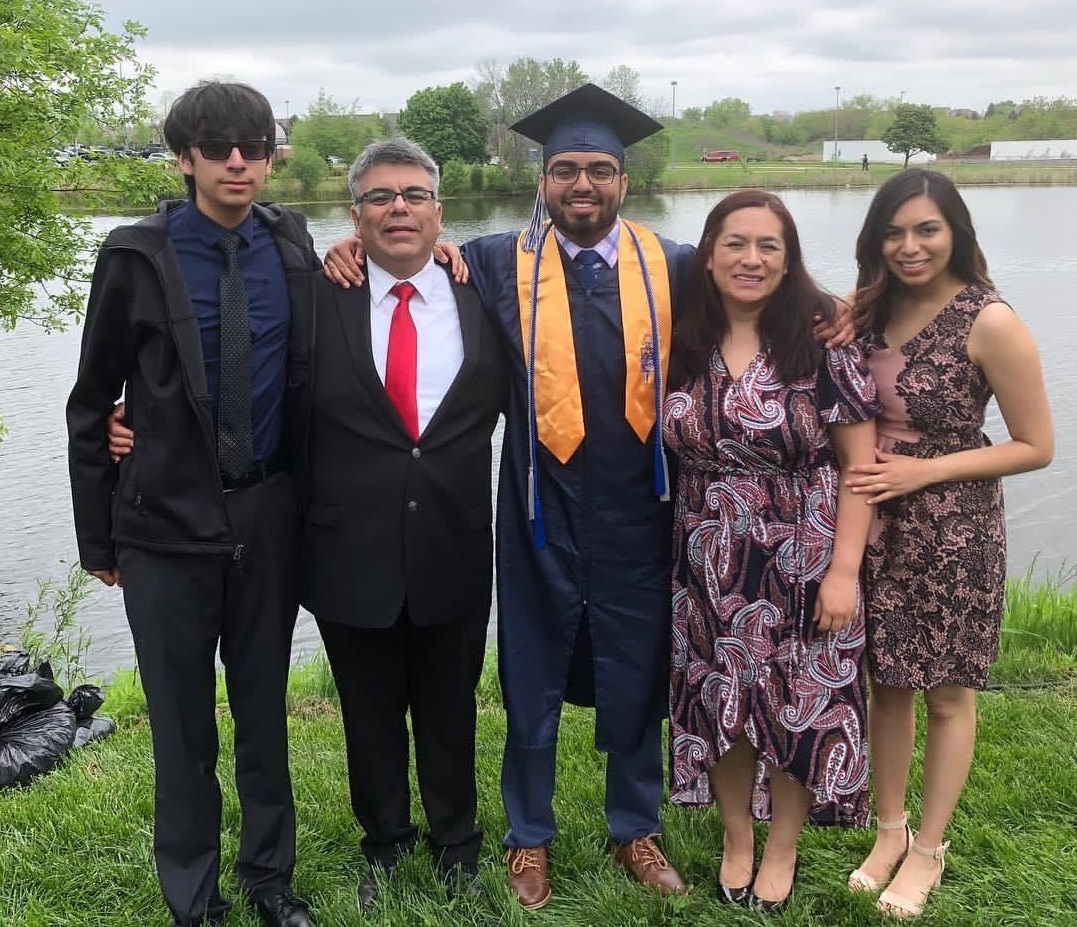 He was also part of Harper's Society of Engineers and the Honors Program. As an honors student, Guillermo traveled to London for his sociology class. There, he and his peers studied the city's social programs, comparing and contrasting them to social problems in Chicago and the U.S.
"That was one of the coolest experiences in community college," he said. "I had these super high expectations of going to Princeton and Yale and cool things like travel, and I never thought that would be possible at a community college. If you do it right and take advantage of all the opportunities that community colleges offer you, it's an even better education than some four-year schools because the classes are smaller, you have more attention from professors and you can do everything you want to do at a four-year institution."
In high school, Guillermo was a part of Project Excel, which worked with minority students with promising test scores. The college portion of Project Excel is EB211, a selective mentoring program that paired Guillermo with Gerald Fitzgerald Jr., a retired banker who Guillermo called "a celebrity in Palatine." Gerry, who is also a generous donor to Harper, helped Guillermo network in the area and assisted in planning what Guillermo's internships might look like.
This was especially helpful for Guillermo because his parents grew up in Mexico. While they were emotionally supportive and wanted to help with the logistics of college, they didn't know how.
In fact, that familial support was part of what made Guillermo such a great candidate for EB211, Gerry said. In addition to his maturity and focus, he had the support necessary to succeed at a high level.
And he knew Guillermo would succeed from the first time they met, when Gerry asked, "What courses are you taking?" Guillermo shared that he tested out of Calculus I, so he was taking Calculus II, as well as a physics course.
"And I said, 'That's enough. I know you're on the right path,'" Gerry said. "In sports, they say, 'No pain, no gain.' He was willing to take the academic challenge for the long-term game. He views everything for the long-term."
Guillermo graduated with his associate degree in engineering at Harper in spring 2018. Because he had met all academic requirements as a Pathways student, he was basically guaranteed admission to U of I.
He graduated with his bachelor's degree in aerospace engineering in May 2021 and now works at Collins Aerospace in Iowa. He first started at Collins' Rockford location during his senior year at U of I, as part of a co-op. The experience showed him the value of all parts of education, including the skills that he never thought he'd use, such as writing lab reports.
"That really taught me to appreciate every aspect of my education," he said, "and not to overlook anything."