The 2022 Harper LEX Inductees
The 2022 LEX Inductees

Carol Carlson-Nofsinger

September 14, 2022

September 14, 2022
The AAfPE Board of Directors created the Lambda Epsilon Chi Honor Society (LEX) and there are now schools all over the country recognizing the academic achievements of outstanding paralegal scholars.

Harper College has an official chapter of LEX. All applicants for LEX membership must demonstrate "superior academic performance" evidenced by an overall grade point average in all their Harper College courses of at least 3.25, plus a grade point average of at least 3.50 in their paralegal studies courses. Therefore, membership in LEX is a true and meaningful academic honor at Harper College.

The 2022 LEX Inductees are: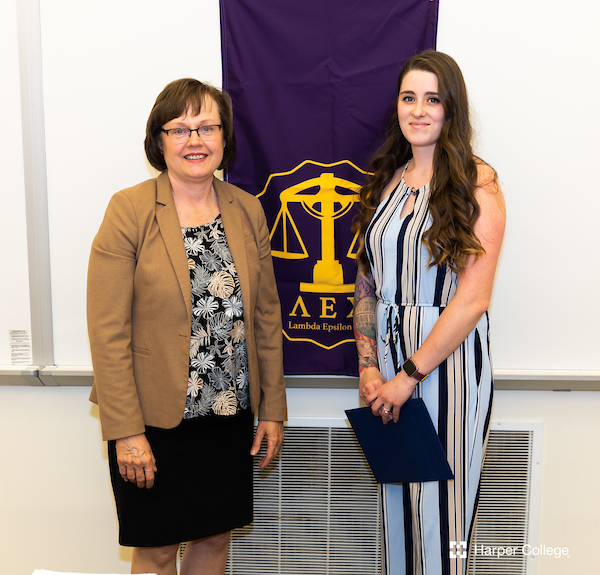 Carol Carlson-Nofsinger, Coordinator of Paralegal Studies with Ashley Ernst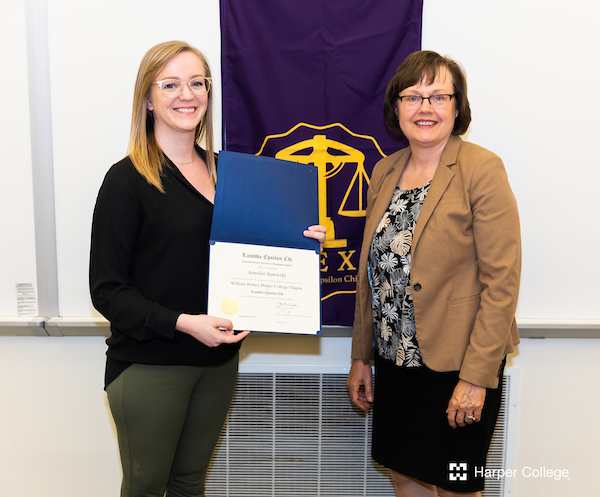 Jennifer Janowski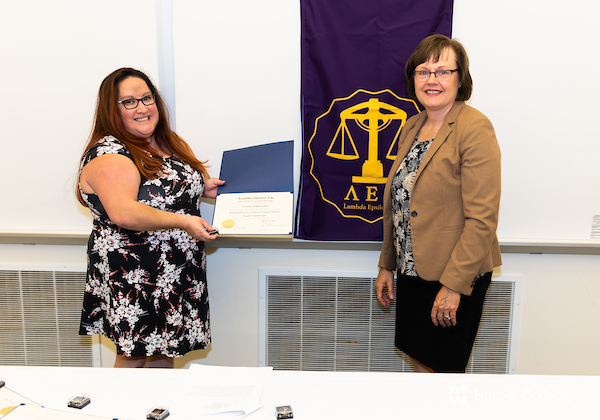 Lennis Matuszak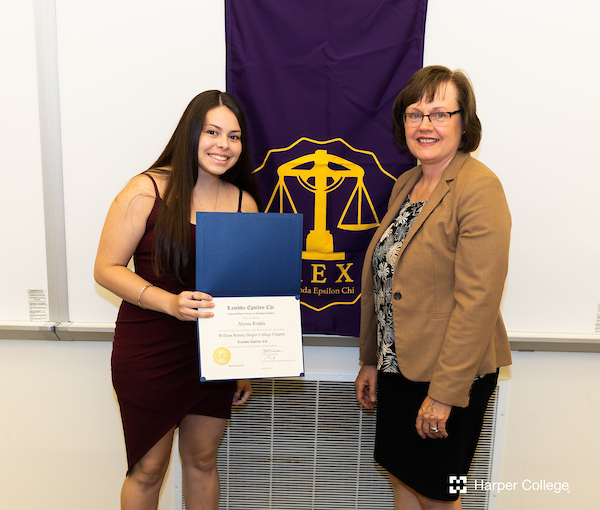 Alyssa Rodda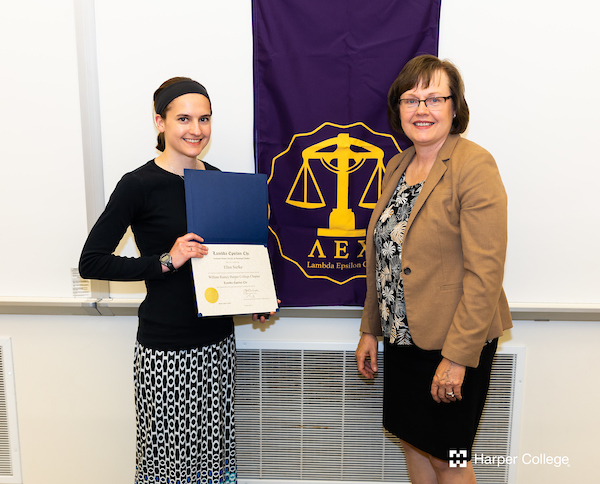 Ellen Siefke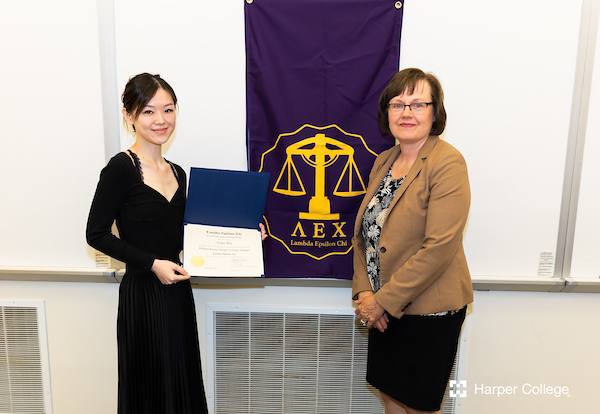 Lily Yujin Wu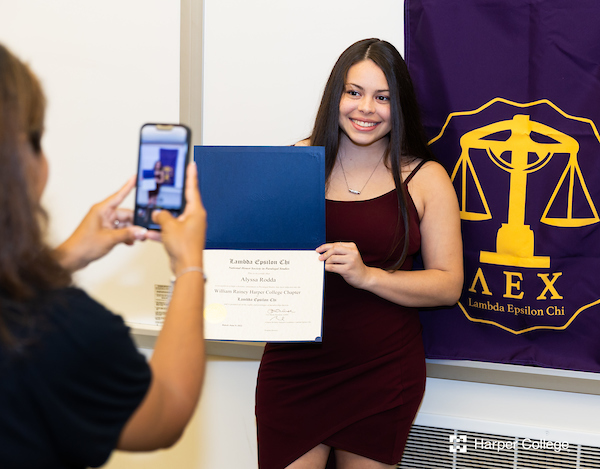 Alyssa Rodda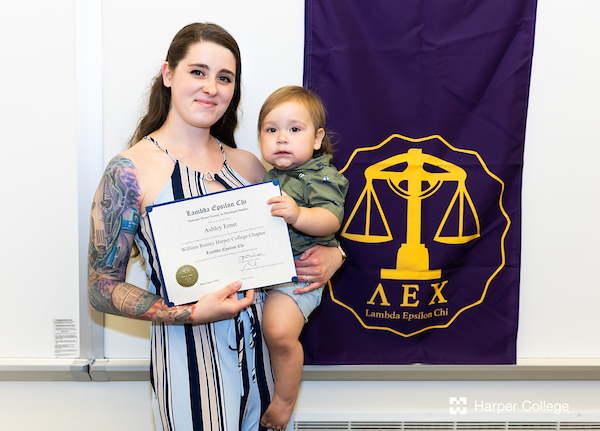 Ashley Ernst and her son
Christine Serwinski (not present)

All inductees attended the induction ceremony with their families, except for Christine Serwinski, to receive their LEX certificates and pins.