News Bureau
Latest Headlines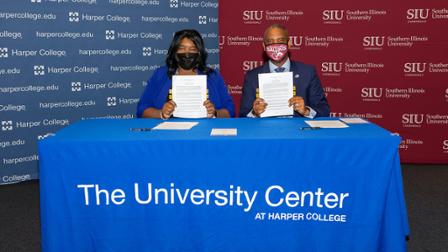 University Center and Saluki Step Ahead agreements provide Harper students the opportunity to complete a four-year degree with Southern Illinois University at a lower cost.
---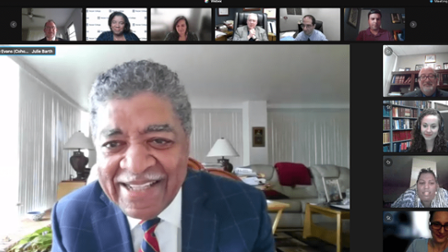 Two Harper College students have received the Honorable Timothy C. Evans Scholarship for Paralegal Studies. Evans, who has served as chief judge of the Circuit Court of Cook County for nearly two decades, recently presented the scholarships to Mia Omalley and Chaltu Spray at the Northwest Suburban Bar Association's annual meeting.
---
For more posts, For articles from previous years, see the News Archives.
Press Contacts: Kim Pohl, Director of Communications, 847.925.6159
Bryan Wawzenek, Communications Manager, 847.925.6540