Paper Towns – Book Review
Paper Towns – Book Review

 Harper College Library

August 14, 2018

August 14, 2018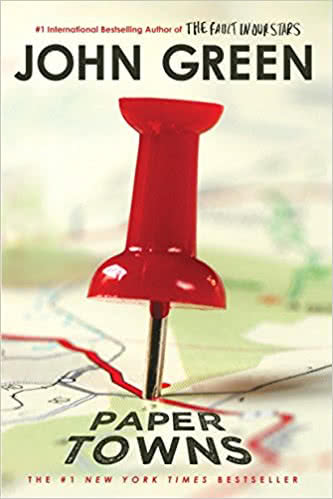 "Margo always loved mysteries. And in everything that came afterward, I could never stop thinking that maybe she loved mysteries so much that she became one."
If you haven't picked up Paper Towns yet, today is the day!
To start off, Quentin Jacobs is an average guy. He does what he's told and… that's about it. He's got his best friends, Bloody Ben and Radar, and he's content.
Until he meets Margo Roth Spiegelman.
He's loved her since she moved onto his street but never had the nerve to talk to her. So imagine how great Q feels when she asks him, and only him, to accompany her on a spy like mission to seek revenge on all those who wronged her.
Things are great, until Q goes to school the next morning and Margo isn't there. Eventually, Q realizes that there was clues left to find Margo that only he can seem to figure out, he makes it his personal mission, along with the help of his friends, to discover what happened to the infamous Margo Roth Spiegelman.
If you're a John Green fan, like myself, you'll love Paper Towns and fall in love with the characters. Check out the library, you'll not only find the book but the movie, starring Cara Delevinge and Nat Wolff.
Accolades: Winner, The Edgar Award, An ALA BBYA title, A Booklist Editor's Choice title, An SLJ Best Book of the Year, A VOYA Editor's Choice title, An Amazon Top Ten Books for Teens title, A Chicago Public Library's Best Books title, An NYPL Book for the Teen Age