Join us for our Spring Open House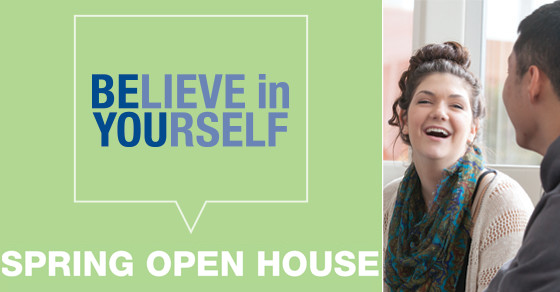 For high school students and parents
Wednesday, April 3
5–7:30 p.m.
Building A
Park in Lot 2 and 2A
Discover why Harper College is the place to start your college journey.
Meet with faculty on our academic and program options.
Learn about Harper's Academic, Career, and Student Support Services.
Get an admissions overview and learn about available financial aid.
Explore the Harper College University Center.
Hear about our Apprenticeship Program.
Parent break-out session.
Experience student-led campus tours.
Thousands of Illinois high school students choose Harper each year. Here are some of the reasons why…
Quality Academics
Harper College is accredited by NCA, the same institution as four-year colleges and universities in the Midwest, such as University of Illinois and Northwestern University. View academic programs.
Affordability
Imagine saving up to $59,000 in college expenses and still achieving academic success! It's possible when you compare Harper to the cost of 2 years at a major university.
Flexibility
Choose from Associate's Degrees, technical certifications, 2-year Bachelor's Degree prep, and online courses, with flexible schedules. You may be able to earn college credit while still in high school.
Transferable Credits
Thousands of students have successfully transferred from Harper to public and private colleges and universities, including the Big Ten and Ivy League. Begin your bachelor's at Harper and then transfer.
Job and Career Preparedness
Looking to make good money after graduation? Join the thousands of students who earn job-ready degrees and certifications in computer technology, business, marketing, e-commerce, law enforcement, and more.