How Your Student can Become a Registered Apprentice
How Your Student can Become a Registered Apprentice
Harper College
May 31, 2017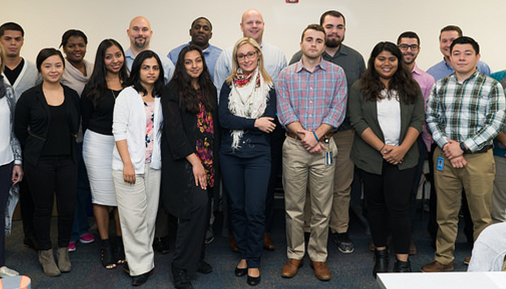 An apprenticeship is a job right out of high school in which the student also receives a college education without having to fund tuition or apply for scholarships. This earn while you learn model is designed to train employees for a life-long career in their occupational field.
Best of all, the educational component provided by Harper College is an AAS degree that seamlessly transfers to up to four different Illinois universities when the student is ready to pursue a bachelor's degree.
Those interested in one of Harper College's Registered Apprenticeship programs can visit the website and begin the admission process by submitting an Interest Form.
To enroll in the four programs that lead to an Associate of Applied Science (AAS) degree, candidates must first be college-ready. Admissions will determine readiness either through recent ACT/SAT scores or the Harper College placement exam.
Students are then placed on a list for consideration sent to the Harper Apprenticeships office. These students will be contacted and asked to complete an application and a resume. If a student doesn't have a resume, he or she may contact Harper's Job Replacement Resource Center for resume and interview counsel.
Candidate applications and resumes are then sent to employers who are interested in hiring an apprentice. Interview procedures will be left to the discretion of employers and candidates. Employers will follow regular hiring procedure and conduct interviews.
Those hired will are in the Registered Apprenticeship cohort and must maintain a cumulative GPA of 2.0 to remain in the program.
The Registered Apprenticeship office registers apprentices for all courses. Apprentices attend a special orientation, all course books and mandatory coaching and tutoring (as necessary) are provided to them. Throughout the program, Harper's Apprenticeships' office keeps the employer informed of the apprentices' academic progress.
RSVP today for a free information session on Tuesday, June 6 to learn more about our Apprenticeship program.