Who Could Care for Daniel as We Did?
Who Could Care for Daniel as We Did?

Communications

January 31, 2018

January 31, 2018
"Daniel is a Marine veteran who served two combat tours in Iraq in 2005 and 2006. He was a sergeant and a true leader. He suffered a C5 spinal cord injury in a fluke accident that rendered him a quadriplegic... Who could care for Daniel as we did? We found that person in Adrian."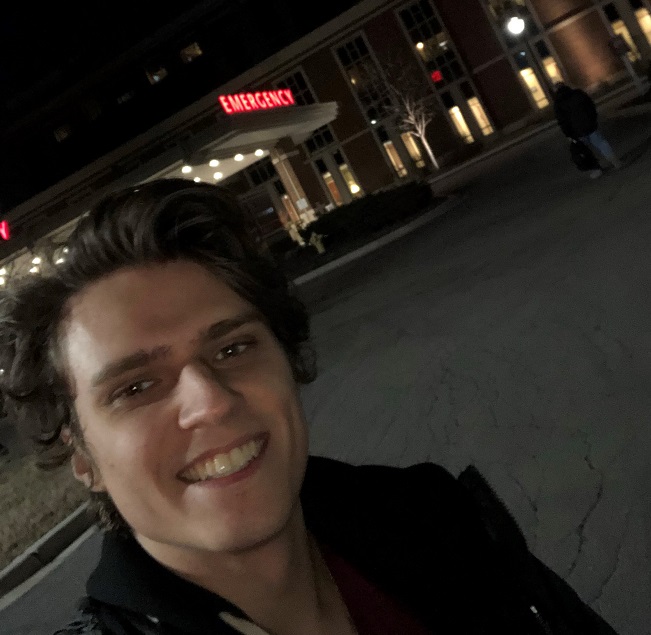 So, begins the letter that Daniel's parents, Barb and Wayne, wrote to express their appreciation for Adrian Bala, a Harper student who earned his Certified Nursing Assistant (CNA) Certificate in 2015 and is currently in his final semester of Harper's nursing program.

The letter continues, "Adrian has become a part of our family. He is ten years younger than Daniel, and yet he came in and related to Daniel in a way that made the situation easy and comfortable for all. He brings positive energy and joy each day…This is much more than a job and a paycheck to Adrian. Caring for others is his passion."

But a career in nursing was not Adrian's initial plan.


When Adrian was a student at Contant High School, a CNA certificate wasn't on his radar. Originally, he thought he would study psychology, but when a practicing psychologist shared that she started her career as a CNA, he looked into it. "I am glad I did, or I would never have discovered the field," noted Adrian.

"Getting my CNA was a lot more difficult than I thought it would be," admitted Adrian. "I graduated from high school, very determined and confident in myself. I never studied that hard or put too much effort into school." His classes at Harper humbled him a bit. When he found himself struggling, Instructor Elizabeth Pagenkopf interceded and connected him with Adam, a tutor. "Thanks to Mrs. P and Adam, I passed! The first time I saw my name on the CNA registry showing that I was a certified caregiver, I was so excited. I quit my job at Red Lobster and started working for BrightStar, a home health care agency."

Daniel, the former Marine, was one of several patients Adrian worked with. "My first shift as a CNA was 12 hours long with an ALS patient who lived completely alone. I will admit I was scared. I quickly lost all my confidence when I saw a mechanical lift instead of the electric one I had used. Thank goodness, I remembered a video on lifts that demonstrated how to pump a mechanical lift." The best part, according, to Adrian is getting to know his patients. "One patient suffering with dementia had a wicked sense of humor. Another patient and I developed this ritual of always ending the evening with the phrase, 'Stay cool.' If I would forget, he would call me back and have me take off his CPAP mask so he could say the phrase. It is truly an amazing feeling when you realize how much you are appreciated for what you do."

Daniel's parents submitted their letter of appreciation to Brightstar, Adrian's employer, and it garnered him the BrightStar Care 2017 Caregiver of the Year (Midwest) award – which truly surprised him. BrightStar orchestrated the announcement, enlisting Adrian's sister to get him to the award announcement. "That's when I felt the overwhelming appreciation, when I saw Julie D'Agostino, Lisa Ayers, Mrs. P, my family and everyone that was there to surprise me."

A first-generation college student, Adrian is planning to go on for his Bachelor's degree in nursing. He is currently working at Elmhurst Hospital (it works better with his class schedule), but cherishes his CNA work. "I am very happy with what I've been able to experience as a CNA and the memories that have truly made an impact on me." And it shows, as his instructor, Elizabeth Pagenkopf, shared, "Adrian remains one of the delights of my life. His positive outlook, gentle humor, and dedication to caring for people always makes me smile! It is no wonder that others see that in him as well."
Harper College's Certified Nursing Assistant (CNA) program has a 98% pass rate. The College has programs in several of the area high schools, at the LCC, main campus and a blended program that combines online, in class and clinical work.