Manufacturing Internships Open Career Opportunities
Manufacturing Internships Open Career Opportunities

Career and Technical Programs

August 3, 2015

August 3, 2015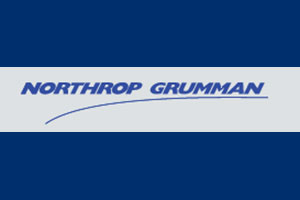 Northrop Grumman is building on Harper's advanced manufacturing program by providing students with real-world experience and opportunities to apply what they have learned and grow their skills.
"Our partnership with area manufacturers has been a tremendous success, not only in helping us develop the program's curriculum, but also in giving students real work experience on the manufacturing floor," said Harper College President Dr. Kenneth L. Ender. "Together, we are making substantial progress in building a pipeline of highly skilled workers to meet the needs of 21st Century manufacturing."
Four students were selected to complete the internship program in fall 2015. The 12-week experience provides them with the opportunity to apply what they learn in the classroom to a real-world setting.
One student, Keith Brewer, was offered a full-time position with Northrop Grumman upon completion of his associate degree at Harper College.
"The biggest surprise for me was getting a good job offer from the Northrop Grumman Internship. Harper helped me find this internship and it has been amazing," said Brewer. "I also love the hands-on learning in the advanced manufacturing program."
After landing a successful internship and a job, Brewer has this advice for future advanced manufacturing students.
"Don't rush things (on the job). You want everything done right so you don't have to re-do things," he said. Also, stay in school as long as you can and learn as much as you can. My teachers have influenced me to stay in the program and finish. And Scott, my Northrop Grumman supervisor, encourages me to learn as much as possible."
Due to the success of the program, Northrop Grumman has increased the number of interns to seven for spring 2016.